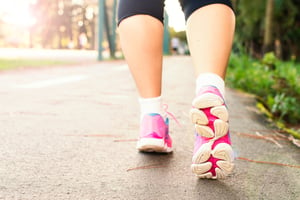 First established in 1999, Liberty Staffing Services is an independent staffing agency with multiple branches across Ontario. We help job seekers find work, and provide flexible staffing solutions to businesses in the area.
Our London, Ontario branch location first opened in 2001. Being in the staffing industry, we love being able to help people find work, and we love giving back to our community. On Saturday April 25, 2020, our Liberty Staffing's London team will be participating and fundraising for Steps for Life.
Here's some information about the event.
Steps for Life
Steps for Life is a 5km walk to support families of workplace tragedy. The walk supports the healing journey of families who have suffered from a workplace fatality, traumatic life-altering injury, or occupational disease.
At Liberty Staffing, the safety of our employees is our number one priority. Every worker has the right to feel safe while at work, and every worker has the right to return home safely each day. Workplace safety is everyone's responsibility. Safe work saves lives.
Donate
If you would like to donate to our London team, please click here. Every donation helps! All proceeds collected from Steps for Life supports Threads of Life, a national charitable organization. We greatly appreciate your support.
Contact Liberty Staffing's London office at (519) 453-9021 if you have any questions. Big thank you to our London team for participating in this great event!