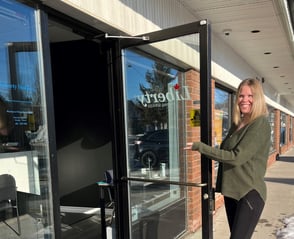 Are you looking for work in Woodstock, Ontario or surrounding areas? Liberty Staffing Services is hiring! We have lots of great job opportunities currently available.
There are many ways that you can apply with us. You can search our job opportunities on our website, start our online application, or come into our office to register. We're open for interviews/registrations!
Apply with us today!
About Liberty Staffing Services
Liberty Staffing Services is an independent staffing agency with multiple branch locations across Ontario. First established in 1999, Liberty Staffing has been helping job seekers find employment for over 20 years!
Our recruiters have years of experience and would love to speak with you regarding your job search and employment needs.
We're Hiring!
We offer general labour, warehouse, industrial, and office jobs in temporary, temporary to permanent, and permanent opportunities.
We have lots of great job opportunities currently available. Whether you're looking for a temporary job that works with your schedule, or a permanent career, Liberty Staffing can help!
Come In and Apply With Us Today!
Pictured in this photograph is Jennifer, our Recruitment Specialist in Woodstock. Jennifer would love to meet you in-person! Come into our office and apply with us!
We're located at:
5 Huron Street
Woodstock, Ontario
N4S 6Y9
Come in anytime Monday to Friday between 8am and 5pm. Please bring in photo ID and proof of your SIN. You're welcome to bring in your resume, but it's not mandatory.
Contact us at (519) 539-7961 if you have any questions. We look forward to meeting you!