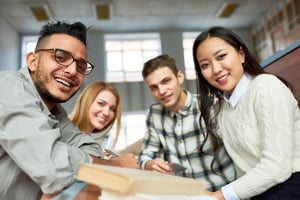 Are you currently looking for work in Guelph, Ontario? Liberty Staffing Services is a staffing agency located in Guelph. We offer general labour, warehouse, industrial, and office roles in temporary, temporary to permanent, and permanent opportunities.
Whether you are a student in Guelph on summer break, or a professional in the working world looking of a career change, Liberty Staffing can help you find the job of your dreams.
Here's some information about our Guelph branch, and why you should apply with our agency.
About Our Guelph Branch
Liberty Staffing's Guelph branch first opened in 2001. Our Guelph branch won Platinum (second place) for Best Employment Agency in the Guelph Mercury Tribune Readers' Choice Awards in 2017 and 2018.
Liberty Staffing in Guelph is currently one of the top-rated agencies in the area, with a 4.5 star rating on Google, based on 60 reviews.
Jobs Available
We currently have lots of great student and full time positions available at our Guelph branch. To view our available jobs, please visit our job board.
Apply Today
Ready to apply with us? Come in to our office for an interview! Our recruiting experts have years of experience, and would be happy to help you.
Liberty Staffing is located at:
214 Speedvale Avenue West, Unit 4
Guelph, Ontario
Come in anytime Monday to Friday between 8am and 3pm. Bring in photo ID, proof of your SIN, and an updated resume.
Contact us at (519) 823-9697 for more information. Liberty Staffing Services connects great people with great jobs!