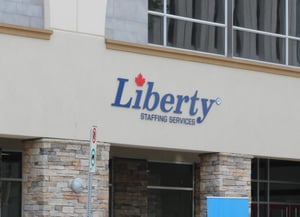 Are you looking for work in St. Catharines, Ontario? Did you know that there is free afternoon parking in downtown St. Catharines during the holidays? You can enjoy up to three hours of free afternoon parking in the downtown core from now until Friday December 27. Perfect for doing some holiday shopping, and to apply with us!
Liberty Staffing Services is an independent staffing agency that first opened in St. Catharines in 2017. We offer general labour, warehouse, and office work in temporary, temporary to permanent, and permanent opportunities.
Come in to register with Liberty Staffing anytime in the afternoon from Monday to Friday, to utilize the free parking available. We have lots of positions currently available! We will sit down and have an interview with you. Our goal is to find the right job for you!
Liberty Staffing is Located at:
80 King Street, Suite 8
St. Catharines, Ontario
L2R 7G1
Remember to Bring in:
- Photo identification
- Proof of you Social Insurance Number
- An updated resume
Earn some extra money this holiday season with a great job from Liberty Staffing! Contact us at (905) 688-8484 if you have any questions.
Liberty Staffing Services connects great people with great jobs!