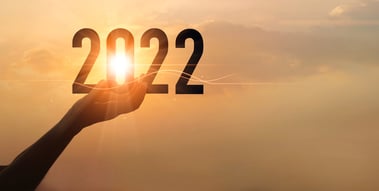 Happy 2022! Is finding a new job one of your New Year's resolutions? Many people make resolutions pertaining to their professional life. Most specifically, many people make it their goal to find a new job at the beginning of the year. After all, it's the perfect time to do so! It's a new year, with a clean slate.
Not only that, but there are a lot of companies hiring right now. Back in November 2021, Ontario added 68,000 new jobs, most of them being full time positions.
Liberty Staffing Services is an independent staffing agency with multiple branch locations across Ontario. We help job seekers find local employment. We offer general labour, warehouse, industrial, and office work in temporary, temporary-to-permanent, and permanent opportunities.
We're hiring! If you're looking for a new career in 2022, apply with us today! Here's why you should apply with us.
Try Out a New Job
The great thing about applying to a staffing agency is that you can try out a variety of different jobs easily. Most of the full time positions that we offer are temporary positions. This means that while the job offers full time hours each day or week, the assignment may only be for a few days, weeks or months.
Some of the jobs that we offer are temporary-to-permanent positions, which means that you can try out a job on a temporary basis, and you can be hired on permanently once you reach your contract hours and/or enjoy the job at hand.
Liberty Staffing Connects You With More Employers
One of the challenges most job seekers run into is that they're not looking in the right places. Maybe you're targeting only the big job boards, like Indeed or LinkedIn, but you're not finding the jobs you want.
Liberty Staffing can help! We put you in touch with a wider network of employers, all of which are hiring. Some employers don't advertise these roles on job boards or social media, so you have a better chance of finding a position you want when you work with us.
Further, we can guide you toward more employers in your local area. Some employers don't have the time or resources to handle hiring themselves, so they'll work exclusively through a staffing agency like us.
We Help With Your Application and Prepare You for the Interview
We know what our client companies are looking for. If we believe you would be a good fit for one of the jobs that we have available, we'll set you up for success and do everything we can to promote you to the hiring company. We'll also advise you of what you should put on your resume/application.
Liberty Staffing offers plenty of online resources that can help with creating or updating your resume or LinkedIn profile, and tips for acing an in-person or virtual interview. These tips include everything from what you should wear, to the questions that you might be face with during the interview process.
With these resources in hand, you'll be able to land a job that you really want.
Apply Today!
Now is the perfect time to find a new job! 2022 will be your year - we can feel it! Start off on the right foot by obtaining a new job through Liberty Staffing. Start our application online and then contact your nearest Liberty Staffing branch for an interview.