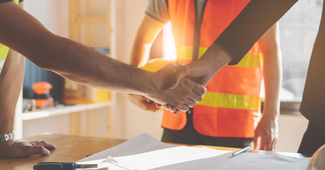 A staffing agency could be the key to finding an incredible new job!
Job searching is always a challenge, whether you are a brand new worker or someone who has been in the workforce for years. Even when it can seem like there are lots of positions available, not every position is a good match for every job seeker.
If you are struggling to find a job that meets your schedule, salary needs, and strengths, Liberty Staffing can help. Liberty Staffing is an independent staffing agency with multiple branch locations across Ontario. Reach out to us today to find out how our staffing agency can help you in your job search.
Let's look at some additional tips for working with a staffing agency.
1. Get in Touch Sooner, Rather Than Later
Even if you're not yet ready to make the leap to a new job, connecting with a staffing agency now is a great idea. We always have new positions available, so you will be able to take a look and see if they will be the right fit for you.
We suggest that you register with us as soon as possible. When you register with us, we will have your information on file, so one of our recruiters can reach out to you as soon as there is a position that meets your unique skills and employment needs.
2. Always Be Professional
A staffing agency vouches for candidates it recommends for positions within a company. That means that our opinion of each job seeker goes a long way. When a staffing agency views a candidate as professional and ready to work, they are more likely to find a great job for that person.
Dress professionally when you register with us, even if you are looking for a job that requires specialized uniforms or durable clothing. Create an eye-catching and detailed resume that includes all of your contact information and up-to-date work and educational experiences.
Professionalism goes a long way. Be polite, respond quickly to communication from our staffing agency, as well as the employer.
3. Be Honest About Your Needs, Preferences, and Expectations
Staffing agencies want their hires to be successful. The best path to success involves being upfront about what you're looking for.
It can be tempting to say "yes, of course" to as many questions as possible when you're on the job market. Will you work weekends? Yes, of course! Are you open to working overtime? Yes, of course! Are you open to night shifts? Yes, of course!
The problem is that not everyone is actually okay with all of these things. It is okay to know your limits! If you have specific limitations or expectations, communicate those to us. We want to match you up with a role that you'll love!
Liberty Staffing would prefer to find you the right job, so that you can stay there for as long as you want to be there.
4. Attend Hiring Events
Many staffing agencies host hiring events. Today, these can be in-person or virtual, but they provide a setting for job seekers and employers to network and connect with one another.
Attend these hiring events! They are a great opportunity for you to showcase your skills, experiences, and personality. A staffing agency should provide you with information about these events, as well as advice on how to make them work for you.
5. Strengthen Your Communication Skills
Finding a new job is all about communication. This includes communicating with your potential employers, interviewers, staffing agency representatives, and more. Continue brushing up on your communication skills, including phone calls, interviews, emails, and follow-up contacts.
Let's Find You a New Job!
Liberty Staffing Services connects great people with great jobs! If you're looking for temporary work, long term positions, day shifts, night shifts, we are here to help.
Contact us today to get connected with one of our recruiters. We're ready to find you a great new job. Let's get started!