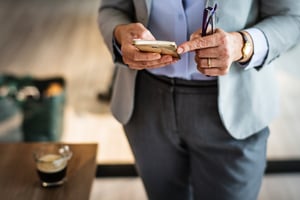 The Record is hosting their annual Readers' Choice Awards. This is your chance to vote for your favourite businesses and services in the Kitchener/Waterloo area.
Liberty Staffing Services is an independent staffing agency. We first opened in Kitchener in 2000. We provide temporary, temporary to permanent, and permanent employment to job seekers in the area. Liberty Staffing specializes in jobs in the general labour, warehouse, industrial, and office fields.
If you have used our services in the past to find employment, we hope that you will nominate Liberty Staffing for Best Employment Agency in the Record Readers' Choice Awards for 2019.
To Vote:
1. Visit the Record Readers' Choice Awards here.
2. Select the "nominate" button beside Liberty Staffing.
It's as simple as that. There's only a couple more days left for nominations. Please have your nominations in by Monday August 5, 2019.
Thank you for nominating our agency. Liberty Staffing connects great people with great jobs!