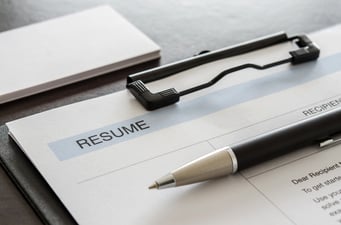 Gaining your first-ever job is an exciting step in your life! Employment brings independence and financial freedom. However, it can be confusing to put together a resume when you're looking for your first job. Especially if you have no, or limited, prior work experience.
Liberty Staffing Services is an independent staffing agency with multiple branch locations across Ontario. We help job seekers find local employment. We offer general labour, warehouse, industrial, and office positions in temporary, temporary to permanent, and permanent opportunities.
We would like to provide you with some tips to help write your resume for your first job. Read on.
What is a Resume?
A resume is an essential part of any job search. Resumes are usually only 1-2 pages in length. A resume is given to hiring employers so that they can become more knowledgeable about you and if you would make a good fit for their company.
A resume can be printed, or emailed in digital format to an employer. Most employers today often ask for a digital resume.
Purpose of a Resume
A resume is the fastest way to let employers know the most essential facts about you, your education, your work history, and what you can bring to the workplace. It's important for you to create/write the best resume resume that you can, while still being truthful.
Basic Components of a Resume
Whether you are new to the workforce, or if you have been working for a few years, generally resumes contain the same type of information. They are: your name, contact information, educational background, professional experience, awards/honours, special skills, and references. Some resumes also include publications, volunteer work, and extracurricular activities or hobbies.
Advice for Creating Your Resume
If you are uncertain about what to include on your resume when you are looking for your first job, you are not alone! Keep in mind that people enter the workforce all the time, and they have to start somewhere.
You have more experience than you think you do! Think back to clubs you have been a part of, teams you have led, and "odd jobs" you have done for family and friends to earn money in the past. Have you been a babysitter, a day labourer, or a youth volunteer? These are all things that should be noted on your resume.
Be mindful of mistakes. Even if this is your first resume, a well-written, organized resume goes a long way. Watch out for spelling/grammar mistakes, and formatting inconsistencies. Also make sure that your contact information is up-to-date. Your resume can stand out from the crowd if it's free of mistakes.
Liberty Staffing Can Help You Find Your First Job!
Liberty Staffing is here to help! We connect great people with great jobs. If you're ready to get your first job, we can get your resume to the right people.
Contact your nearest Liberty Staffing branch today! One of our recruiters would be happy to help you.