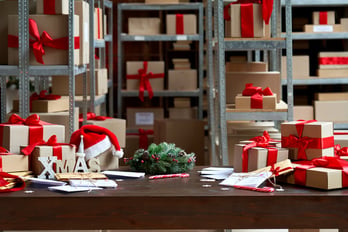 If temporary workers during the holiday season are an essential part of business operations for your company, you are certainly not alone! Countless businesses use holiday workers to handle increased customer traffic and seasonal transactions.
During a time when many companies are experiencing a worker shortage, it is even more important to get workers to help out during the holiday season. Contact Liberty Staffing today to help you find great holiday workers.
When you need to recruit great temporary workers for the holidays, what are some of the ways you can make your company look more desirable? What strategies can you use to appeal to people who are currently on the job market?
1. Be Flexible
Workers are looking for flexibility in their schedules, workplace locations, and time off. When you need workers right away to fill those seasonal staffing gaps, be sure to communicate how your company is flexible.
Even if you can't offer total flexibility when it comes to worker schedules, look for places where you can be flexible. For example, you may have the option to create a hybrid work team, where some members are in the office and others are working from home. This is a great solution for customer service representatives; if you allow your employees to take calls from their homes instead of coming into the office, that will definitely appeal to many of today's job seekers.
2. Clarity, Clarity, Clarity
You might be surprised how often job seekers turn down a job they would be perfect for because they simply don't know what the job entails. Clarity in your job description and throughout the interview process will lead to serious inquiries from stronger candidates who meet the requirements for the position.
The more clear you can be, the better!
3. Be Upfront About Compensation
Being upfront about compensation makes sure that job applicants are fully informed when looking for holiday work.
Competitive compensation is one of the best ways to attract great workers. Don't forget to let them know about benefits they will be eligible for and any hiring bonuses you're offering. If you have a referral program, be sure to share that information too.
4. Share Your Story
Too often, employers forget to share their story when hiring temporary workers. They seem to think that seasonal staff aren't looking for a reason to buy into the company culture. But when it comes to appealing to potential applicants who have lots of options this season, a great way to reach the best candidates is to let them know who you are.
What is your company history? What do you value? What good do you do in the world? These are things that appeal to principled, high quality candidates.
You can share this information on your website and link to it in your job listing. The interview is another good place to share this. If you have someone who is interviewing at multiple spots this year, they are going to be drawn to the place that makes them feel like their work is important and meaningful.
5. Think About Where to Recruit
Not every seasonal worker is looking where you are posting information about your available positions. In fact, some excellent potential employees may not even be looking for work right now, but they would end up being a great addition to the team if you let them know that you are hiring.
Consider working with a staffing agency like Liberty Staffing, because our job is to help you find new team members who are a perfect fit for your company.
You should also think about how to get information out to groups of people where temporary work is especially appealing: college/university students who are home for the season, stay-at-home parents, and freelance workers.
Want to Find Great Workers Fast?
The holiday season is already upon us. If you're feeling the pressure that accompanies being under-staffed, it is time to act right away.
Reach out to Liberty Staffing today to address your staffing needs! We thrive on solving staffing issues. Don't hesitate to let us know how we can help you get through this busy holiday season with the staffing solutions you need.