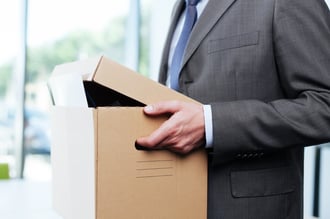 I wish I could tell you that recruiting and hiring new workers, whether temporary or permanent, was easy. But if you've ever been tasked with hiring new staff before, you know that this just isn't the case. Many times, you get inundated with resumes, but no one is qualified, so it's back to the drawing board. Other times, you find great candidates and extend an offer of employment, and it gets refused. Still other times, you hire workers you think are perfect for the job, and they turn out to be lazy, unmotivated, or toxic to your work environment.
There are a lot of consequences to making bad hiring decisions. Not only do you end up wasting a lot of time, money, and resources on your hiring process, but you also face reduced productivity and low morale, and then you have to deal with the cost of a high turnover rate.
If everything mentioned above sounds far too familiar to you, it's time to realize that your hiring process just doesn't work. If your process is hit-or-miss and it seems more like guessing than an actual process, then you need to reevaluate what you're doing. You simply can't afford to have an ineffective hiring process.
The fact is, hiring great people is hard work—and the reason your hiring process may be unsuccessful is likely because you are lacking the three things required for success: effort, experience, and structure.
Effort
You can't hire great people on your own in a day; it takes time to effectively go through the recruitment process. Many hiring managers fail to hire the right candidates because they don't put in the time required to make a thoughtful and informed decision.
When you're rushed to fill an empty position or you simply don't have the time to do it right, you sacrifice quality during your process. You skip critical steps, like second interviews, skills testing, and reference checks, just to hire quickly. Unfortunately, more often than not, this will lead to bad hiring decisions. Your process should be methodical—don't rush it, or you'll regret it.
Experience
Hiring great workers isn't rocket science, but it does require a certain level of skill and experience. When you only hire new workers a few times a year and have no specific training, you will naturally make hiring mistakes without even realizing it. Unfortunately, though, these mistakes could lead to a lot of unwanted consequences down the road. Understanding what it takes to locate qualified candidates, how to reach out to them and effectively recruit them, what to offer them, and how to choose among applicants takes experience. You won't be a pro immediately.
Structure
Your hiring process should be structured, if not, it isn't really a process. If you don't have methodical steps to follow, if you don't have a repeatable approach, and if you're mostly basing your decisions on your gut feelings, it's no wonder your hiring process is failing you.
Hiring can be chaotic, but with planning, preparation and a structured process, you can make more effective decisions. Create a timeline, know who your interviewers will be, and use metrics to evaluate your candidates against your requirements. You should be basing your decisions on data, not feelings, and this is only possible with a structured approach to hiring.
Engage a Staffing Agency
Not everyone is going to have what it takes to hire the right people, each and every time. As much as you try, and as motivated as you are, you simply might not have the time, the experience, or the structured process required to hire top talent. Your workers are critical to your business—don't leave anything to chance. Engage a staffing agency to help.