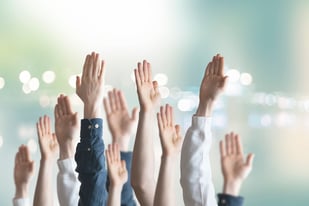 The Guelph Mercury Tribune Reader's Choice Awards are currently happening. We've been nominated in the Employment Agency category.
Liberty Staffing Services is an independent staffing agency with multiple branch locations across Ontario. We help job seekers find meaningful employment. Whether you're looking for a general labour, warehouse, factory, or office job in a temporary, temporary to permanent, or permanent opportunity, Liberty Staffing can help!
We need your votes! If we have helped you find work in the past, and/or if you've have a good experience using our services, please vote for Liberty Staffing Services as the Best Employment Agency in Guelph, Ontario!
About Liberty Staffing Services in Guelph
Liberty Staffing Services has been serving the Guelph community since 2000. We have dedicated staff who live in the community, who take pride in finding employment for others, and who go above and beyond the simple 9am-5pm for those who rely on us. We are also a leading student employer in Guelph, placing large numbers of international students in rewarding jobs, to help them gain valuable Canadian work experience. We are proud of the fact that not only have we placed candidates out to work, but those same candidates have trusted us enough to refer their family members to us for employment. We take pride in being a 100% Canadian company, with strong ties to this community, and throughout Southwestern Ontario. We care about what we do, and we care about every single one of our employees. And it shows.
To Vote:
1. Visit the Guelph Mercury Tribune Readers' Choice Awards here.
2. Click the "vote" button beside Liberty Staffing Services.
3. You'll be asked to sign in/register. Please do this so that you can cast your vote.
That's it! Voting is simple and easy to complete.
Thank You
Thank you for voting for us! We appreciate your support.
Contact Us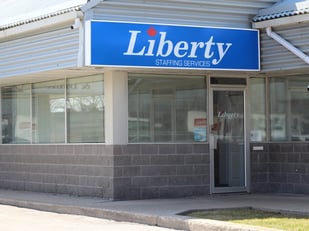 If you have any questions, if you would like to get in touch with us, or apply to some of our available job opportunities, contact us today! Liberty Staffing connects great people with great jobs.
Call/text: 519-823-9697
Email: guelphrecruiting@libertystaffing.ca
Visit:
214 Speedvale Ave. West, Unit 4
Guelph, Ontario N1H 1C4