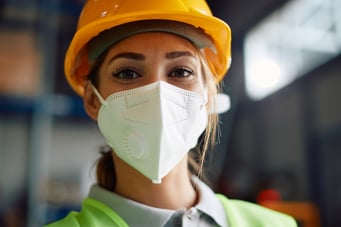 Are you looking for work in Ontario? Are you looking to gain a new career? Liberty Staffing Services is currently hiring for a variety of jobs! Apply with us today!
Liberty Staffing is an independent staffing agency with multiple branch locations across Ontario. We offer general labour, warehouse, industrial, and some office positions in temporary, temporary to permanent, and permanent opportunities. We connect great people with great jobs!
Many of the roles that we offer are temporary. Perhaps your mind is set on finding a permanent role. While permanent work is ideal for most, don't rule out a temporary position just yet. There are many great reasons why you should accept a temporary job. Here's why you should accept a temporary role with us.
1. Earn Some Extra Money
A job is a job. If you've recently been laid off due to COVID lockdowns, perhaps you should consider looking for and accepting a temporary position. In most cases, there are more temporary jobs available than permanent jobs, especially in the skilled labour field.
Even if you're on the hunt for a permanent job, don't rule out a temporary job completely. You can take on a temporary job while you continue to search for a permanent role. You'll earn money while you continue your job search.
2. Add to Your Resume
Have you been out of work for awhile due to COVID? Do you have gaps of unemployment on your resume? Or perhaps you've recently graduated, and you're having a difficult time finding employment in your field.
Whatever the case may be, when you accept a temporary job, you can add this to your resume. An employer/interviewer will not frown at any temporary jobs that you have listed on your resume. Just be sure to note that the job is a temporary/contract role on your resume, so it doesn't look like you're job-hopping.
And don't worry about having too many temporary jobs list in your work history. Having lots of temporary jobs on your resume shows that you are a versatile and flexible worker.
3. Try Out the Role
Are you looking to change careers? Or perhaps you're looking to change fields? There's no time like the present to make a career change, especially if it's a new year.
The great thing about a temporary job is that you can try out the role at hand without having to commit permanently. Think of a temporary job like an audition. If you accept the temporary job, you can try it out, earn money, and decide if you'd like to pursue the role/field further.
Temporary jobs are a great way to try out something new, and get your foot in the door to a position/company that you're interested in.
4. May Lead to Permanent Employment
A temporary job could become permanent. If you accept a temporary job, and you work the full contract, and the employer likes you/your work ethic, they could offer you a permanent role with their company.
Many of the positions that we offer at Liberty Staffing are temporary to permanent roles. This means that after you've completed working a certain amount of hours, you will be hired on permanently with the company.
Apply With Us Today!
Ready to start a great temporary job? Start our application online, and then contact your nearest Liberty Staffing branch today for an interview!