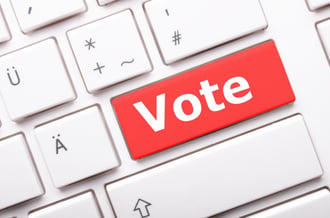 Liberty Staffing Services has recently been nominated in the Kitchener Post Readers' Choice contest. The Kitchener Post is an online newspaper dedicated to news and events in Kitchener, Ontario. The newspaper is currently giving you the opportunity to vote for your favourite businesses, food and drink, people, and shopping in Kitchener in the Readers' Choice contest.
Voting is now open! If you are an applicant, assignment employee, or client of Liberty Staffing, we are seeking your vote in the Best Business/Service, Employment Agency category.
Voting is simple and easy to complete.
To vote for Liberty Staffing, please follow these steps:
1. Register with an email account. You may register here.
2. You will receive a message in your email regarding activating your account. If you don't receive an email in your inbox, check your spam folder. Open the email and activate your account by clicking on the link provided within the email.
3. When you click on the activation link, you will be redirected to a page which asks you to log in with your newly registered email and password. Please log in.
4. Once you are logged in, select the "Best Business/Service" category.
5. Then click on the "Employment Agency" category.
6. Vote for Liberty Staffing.
7. Scroll down and click on the "Vote Now" button.
Thank you for voting for Liberty Staffing! We greatly appreciate your support. Deadline to vote in the Readers' Choice contest is Sunday March 13, 2016 at 11:59pm.