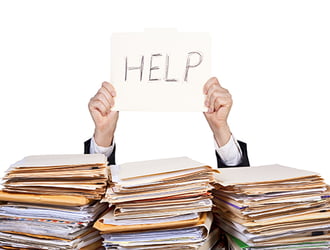 Your productivity and profitability can suffer if you have staffing problems. Regardless of the industry your company is in, at some point, you're going to need some extra helping hands. Luckily, there's an easy solution to your staffing problems: temp staffing.
When you engage a temp agency to help with your staffing needs, you get the extra workers you need when you need them without the hassle of recruiting and hiring them yourself or the cost of hiring permanent employees that you don't really need. A temp staffing firm can do all of the time-consuming work of finding you temporary workers when you need them, so you don't have to.
If any of the scenarios below resonate with you—and we're sure at least a few of them will—temp staffing is the solution you've been looking for.
Busy Season
Your busy season might be the summer if you're in agriculture, it could be the holidays if you're in retail, or it can be any other time that you see an influx of work. When your busy season is ahead of you, it can be stressful to ensure you have enough workers on staff to handle the rush. Chances are your staff is stretched thin and working overtime. To save yourself from that overtime cost and to take the pressure off your permanent employees, you can hire temp workers to help until business goes back to normal.
Special and Unusual Projects
Even though your day-to-day workload will be generally the same, sometimes, you'll be faced with special and unusual projects that need to be handled. Instead of shuffling around your permanent workers to fill the new temp role, or settling for workers who don't really know how to handle the special project that you're faced with, you can call your staffing agency for help. In no time, you'll have a skilled temp worker on site who knows just how to get the job done efficiently and effectively.
Sick Leave
Unfortunately, most sick leaves are unexpected. Illnesses and injuries can happen at any time, and you can't be prepared to temporarily replace an employee who takes extended time off to recover. You might fall behind on your workload. But with temporary staffing, you can ensure that the job is covered by someone with the right skills and experience to handle it until your ill or injured employee can come back.
Maternity Leave
Naturally, when someone takes maternity leave, you'll have plenty of notice to find another worker to fill the void. However, you don't want to have to interview, hire, and train someone new when your employee will be back. But, you can't just leave the work to be dealt with by your other employees—that's just unfair. And you can't let the role stay empty for several months. Your best option is to contact a staffing firm to find you a qualified professional temp to take over.
Special Events
Depending on which industry you're in, your normal business operations may get derailed by events like fairs, conventions, or trade shows that your company needs to attend. Instead of putting your regular staff's work on hold to attend, simply hire some temp workers to fill in.
Keep Cool
You don't need to get flustered when faced with staffing problems. Relax—and find a reputable temp agency to help you get through it. Whether it's your busy season, sick leave or maternity leave, special projects, or special events, your temp agency can take care of your staffing problems, so your business can run as seamlessly as possible.