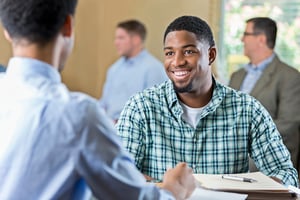 The practice of flexible staffing is increasing in popularity, with more companies considering it as a viable option for their staffing needs. "Flexible staffing" is an umbrella term that incorporates a variety of different methods, and we will look at a few of them here.
When some companies are in need of new or more staff members, they often feel the need to search for candidates who are only able to work full time. This can limit the number of candidates willing or able to apply for the position. Here is where the practice of flexible staffing should be considered. Be open to hiring freelance workers, temporary staff, part time employees, and the like when needing to fill available positions quickly.
Flexible staffing not only benefits companies, another facet of it is the flexibility it offers with scheduling for full time staff. They have the room to exercise some freedom with working in the office or from home, and allows them to receive additional support with their work if it is needed.
A Wider Reach
If companies explore this method of staffing, they allow themselves access to a wider range of talent. Based on what they seek, they can provide the information to staffing agencies that can then scour a large talent pool to find the right professionals for the job. The company gets high-quality work without the stress of recruiting.
Fill Positions Quickly
Temporary Workers
In the event a position is in need of filling for a short period of time, flexible staffing allows companies to look into the hiring of temporary employees. This is convenient for individuals seeking summer positions or those unable to commit to a full time job.
Contractual Workers
Often, with large projects, companies may need extra workers to carry out certain tasks. However, they do not have the time to go through the regular recruiting routine. This is where a staffing agency can lend a hand. Companies can provide information based on the type of workers they are in search of for the project and the staffing agency can start looking for contract-based workers or people in need of temporary work that fit the bill.
On-Call Workers
On that same note, on-call employees are also an option, as they are only hired for the duration of a project, or to fill a position for an undetermined amount of time. Because these workers are employed only when the work is needed, the hours are not stable. This gives them the flexibility to work with different clients simultaneously.
Trial Work
When hiring temporary staff, your company reserves the option to observe your workers, and if desirable, you can then choose to keep connected with them, even choosing to offer full time employment. Therefore, although temporary work can sometimes appear unappealing to job seekers, this component of potential full-time employment should be considered.
Flexible staffing allows companies workers on a trial basis. This can be referred to as the "try before you hire" method. Employers can evaluate temp workers and identify if they fit the company culture. Cultural fit not only benefits the company, it also benefits the employees as it ensures contentment with the position.
Evaluating the workers as they perform the necessary tasks they were employed for gives the employer a more accurate gauge compared to solely relying on the information provided on a resume.
A Reduction of Workload
Flexible staffing lends support to full time employees of a company. By outsourcing employees, there is a division in tasks among a greater number of people. Especially with companies or agencies who do project-based work, flexible staffing can ensure efficient work completion, while also ensuring less stress on the full-time employees. Another pro is it does not jeopardize the positions of full time staff.