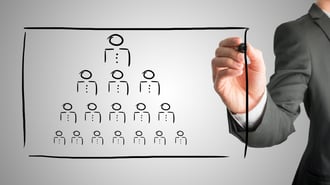 The days of the fully traditional 9-to-5 workforce are over. Now, more and more companies are hiring temporary workers for their workforce needs, and the number of businesses hiring temp workers is only expected to rise in the future. And it's no surprise. Temporary work is a huge hit for both employers and employees. It provides various advantages over the permanent workforce.
Even though there is still a time and a place for typical 9-to-5 employees, temp workers are taking over the business world, and it's because of these benefits.
The Evolution of the Temporary Worker
Temporary work has gotten a bad rap because of its past. Temp staffing myths have prevailed for a long time. But over the years, the term "temp" has broadened. It no longer refers to just low-level menial workers. You can now find temp workers for virtually any industry and any position, no matter how specialized. There are still temps handing administrative tasks and performing hard labour, but you can also find temp workers to do marketing work, financial accounting, IT duties, and other high-level work. With more temps in more positions, an increasing number of businesses are now hiring them. Business owners can get the specialized skills they need for special projects.
Meeting Fluctuating Demand
Many industries face influxes of work. Retail is busier during the holiday season. Agricultural companies have their hands full in the summer. Ski resorts only have customers in the winter. And some companies just have fluctuating demands during the year due to their industry or for other reasons. When your customer demand is constantly fluctuating, it can be hard to ensure you have the right number of staff members at all times. Have too few employees and your customer service and productivity suffer. Have too many and you have staggering and unnecessary payroll costs.
But with temporary workers, you can easily meet fluctuating demand. Hire new temp workers when business is booming, and send them back to your staffing agency when demand slows down again.
Relieving Overburdened Employees for Better Retention
Your employees are your biggest asset, and you have to do what you can to be able to retain your top workers. Giving them too much work and too many responsibilities because you're short staffed will only lead to burnout. They'll have to work overtime, they'll have to work shifts they don't like, they'll have to do more work than they can handle. They'll get stressed, morale will dip, and they'll start seriously thinking about quitting. A low retention rate is costly, but bringing on temporary workers can ensure that your permanent employees are happy and healthy in your employ, so they stay around for the long term. Temps can support your permanent staff.
Reduce Costs
Apart from being able to reduce your payroll costs when you don't have the customer demand to warrant them, hiring temporary workers has other financial benefits, too. The staffing firm you hire them from is their employer, so it will be the one to take care of the administrative costs associated with paying them, onboarding them, and training them. The staffing agency will also be the one on the hook for the recruitment costs, hiring costs, and advertising costs—not you. And, when you can bring on temp workers when needed, you can also reduce your overtime expenses.
Informed Hiring Decisions
Bad hiring is common in business. Finding the right new employees for your company can be hit or miss, which is quite costly. But once you realize that a worker isn't right for the role, you're already committed.
But when you hire temp workers instead of permanent workers right off the hop, you can benefit from the temp-to-perm hiring model. You can test out your temps and ensure they're the right fit before offering them permanent employment. You can make more informed hiring decisions due to on-the-job evaluations.