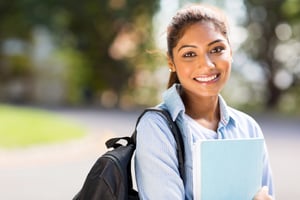 Summer has arrived, and that means that students are looking for full time work. College and University in Ontario is expensive, and students want to earn money when they can.
Liberty Staffing has lots of students who have come in to register recently because they are on summer break. These candidates are ready and eager to work.
Are you looking for temporary employees this summer? At Liberty Staffing, we are knowledgeable of what works and what doesn't work in terms of recruitment in businesses. You may be having trouble filling your open positions because of odd shift times, or because there are too many requirements for the positions.
We're all about solving your staffing solutions. Student workers can solve your staffing issues. Hear us out. Here are a couple of reasons why you should hire students this summer.
They are Willing to Work
Most, if not all, of our student workers are young and eager to get experience in the professional world. They are positive people with energetic personalities. Most are willing to work any type of job, as long as it is close to home (as most take public transportation).
While Liberty Staffing Services does not guarantee that employees will show up to work everyday, we can say that most of our student workers are punctual, and consistent. They understand the importance of being on time, and giving it their all each day at work.
Fill Your Open Positions Quickly
Liberty Staffing has a lot of great, qualified student workers currently in our recruiting database. These candidates are ready to work full time. Here are some frequently asked questions about hiring temporary workers.
Whether you have one or two general labour positions to fill at your facility, or a large number of positions, Liberty Staffing can help. We can fill your open positions quickly with student workers.
May be Able to Work During the School Year
You may be hesitant to hire student workers this summer in fear of them leaving you in September when they go back to school. This is not always the case.
Many of our student workers are willing to work during the school year as well, on a part time basis. Our student workers are on study permits, which means that they can work 20 hours per week during the school year, and full time during their summer break.
If you take on student workers this summer, ask if they will be open to working for you part time during the school year. Let them know that you are willing to accommodate their school schedule. Chances are that they will agree, but the decision is theirs. Most student workers are looking to work all year round to help supplement their income, and to gain more experience in the working world to add to their resume.
Ready to hire some great student workers this summer? Contact Liberty Staffing today!