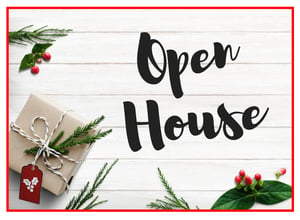 As a company, Liberty Staffing Services is all about helping others. We help candidates find work, and help our clients fill their open positions.
To continue with this spirit and morale, Liberty Staffing in Guelph is giving back this holiday season. To show our appreciation to our hardworking employees and clients, we are hosting an open house to celebrate the holiday season.
If you are an assignment employee, or client of ours in Guelph, we hope you will attend! We are giving away a lot of great prizes and items. This is a family-friendly event.

When:
Friday December 14, 2018
12pm - 4:30pm

Where:
Liberty Staffing Services Inc.
214 Speedvale Avenue West, Unit 4
Guelph, ON
N1H 1C4

There Will Be:
- A raffle draw
- Light refreshments and snacks
- Child friendly activities and games
- We are giving away new and gently used items, collected by our Liberty Staffing team
Interested in attending? R.S.V.P. on our Facebook event.
Contact us at (519) 823-9697 if you have any questions. Happy Holidays!