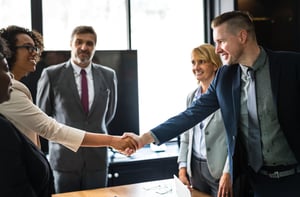 If you're a hiring manager, do you currently have an open position available? If so, there are a number of things that you'll need to do in order to conduct a successful recruitment process and find the right candidate for the role.
Finding the perfect candidate is imperative. You don't want to hire someone out of desperation. This will just result in the candidate not being the right fit, and you going through the whole recruitment process again.
It's important to hire the right person for the position the first time around. Here are three tips to help you find the right candidate for your position. Read on.
1. Create a Clear Job Description
You'll need to have a clear description of the position from the get go. Outline the position clearly. State all of the different responsibilities of the role. Once you think you have a firm grasp on a job description, write it out and ask a coworker to proofread it for you. Accuracy is key when it comes to describing a position.
Without a clear job description, it's likely that you'll attract unqualified candidates.
2. Screen and Interview Candidates
Once you've created a clear job description, and you've posted the advertisement online, the resumes should start flooding in.
Go through the list of candidates that have applied, and pick your top five that you feel would best suit the role. Then schedule and conduct interviews with these candidates.
3. Partner with a Staffing Agency
Liberty Staffing Services is an independent staffing agency with ten branches across Ontario. We offer general labour, warehouse, and office roles in temporary, temporary and permanent, and permanent opportunities.
The great thing about partnering with a staffing agency, like Liberty Staffing, is that we can help you write a clear job description of your open position. We also screen resumes, and we can conduct interviews for you on your behalf. Or, Liberty Staffing can send top quality candidate resumes for your review.
Need more tips? Contact Liberty Staffing today! One of our friendly recruiters would be happy to speak with you.