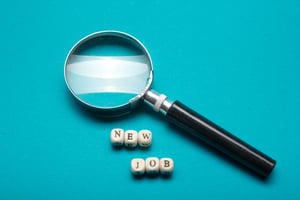 Are you in the market for a new job? Or perhaps you're interested in changing careers. Either way, it can be difficult to find a new job, especially if you're a recent graduate, or someone who is returning to work after spending some time out of the working world.
Searching for work on your own can be difficult. It can take weeks, even months, to find suitable employment. If you're sending job application out after job application, and not hearing back from hiring managers, what should you do?
Liberty Staffing Services is a staffing agency with multiple locations throughout Ontario. At Liberty Staffing, we want to see you succeed professionally. Our goal is to find you work quickly.
We would like to provide you with some job searching tips. Here are a couple of different ways to find your next job.
1. Search Online
Back in the day, job seekers would search classifieds and help wanted advertisements in the newspaper. Job searching is a lot different nowadays. Currently, candidates mainly search for work online through social media, or popular job sites like Indeed, ZipRecruiter, CareerBuilder, etc.
When searching for work online, make sure to use keywords to find your ideal job faster. When you're applying for a job opportunity, tailor your resume to the specific position to increase your chances of landing an interview. You can also set yourself apart from other candidates by crafting a cover letter that stands out.
2. Network
When you think of networking, you may think of the word in the traditional sense: making a professional connection with someone in-person. However, networking has changed a lot over the years, especially with the rise in social media. LinkedIn, in particular, is a social media platform which is specifically meant for establishing professional connections, locally as well as across the world. Twitter can also be a great platform for networking.
Have an open mind when it comes to networking. Use traditional and modern networking methods for maximum job searching success. Reach out to family and friends and see if they have any connections. Contact colleagues and hiring managers through social media.
3. Attend a Job Fair
Job fairs are a great way to get your resume out to multiple employers at one time. Job fairs allow you to meet employers in-person.
First impressions are everything, so if you're attending a job fair, be sure to dress to impress. Have a good conversation with hiring managers. Try to leave a positive, lasting impression. If an employer is interested in interviewing you, they will make a note on the resume that you've left, and will call you.
Follow these job fair etiquette tips, and you'll be well on your way to obtaining a great new job.
4. Apply With a Staffing Agency
By applying once with a staffing agency, like Liberty Staffing, you will gain access to multiple hidden job networks. What we mean by "hidden networks" is that staffing agencies don't always publicly advertise jobs they have available. This is because they have candidates in their database already who are ready to work. So if you apply with an agency, you could gain a job quickly, without having to worry about the fierce competition of job boards.
At Liberty Staffing, we do the job searching legwork for you. All that you have to do is complete our online registration, and then come in for an interview.
Apply with Liberty Staffing Services today! Contact us and get started on the path towards your new career.