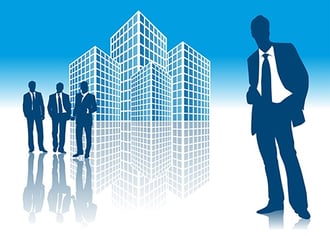 There are a lot of common misconceptions about staffing agencies. At Liberty Staffing Services, we staff office, warehouse, and industrial positions in temporary, temporary to permanent, and permanent opportunities. We would like to offer you some factual information regarding temporary staffing agencies to clear things up.
Misconception #1 – You Must Pay to Register with a Staffing Agency
This is a false claim. All temporary and permanent staffing agencies are free to register. Be wary of staffing agencies that charge you to apply. Liberty Staffing offers free registration to all applicants. Come in to one of our offices today to register.
Misconception #2 – You Will Never Stay in One Position/Location for Long with a Temporary Staffing Agency
Don't let the word "temporary" deter you from registering with us. "Temporary" is a very loose term. A temporary position could mean a daily contract, or it could also refer to a monthly/long term opportunity. At Liberty Staffing, we have a variety of temporary positions available, each with different contracts. If you are concerned about being placed at a different job site every day, do not worry. This is not the case. In fact, many of our assignment employees have worked in the same temporary position for years. Also keep in mind that some temporary opportunities have the potential to become permanent positions.
Misconception #3 – Temporary Staffing Agencies Do Not Care About Their Assignment Employees
Of course we care! At Liberty Staffing, we care about all of our applicants and assignment employees. For us, it's not just about filling positions. We want to make sure that we find the right job for you. After we have assigned you at a job, we will contact you to see how things are going. We want to know if you are enjoying your experience. When our assignment employees are happy, we are happy. Your business is very important to us.
Misconception #4 – Staffing Agencies Only Offer Positions with Low Wages
Liberty Staffing offers a variety of positions, therefore wages range from a wide spectrum. Wages are dependent on the employer and the skill level/education required for the type of position. Many of the clients that we work with offer wages above minimum wage.
Misconception #5 – Staffing Agencies Will Take a Cut from Your Paycheque
Reputable staffing agencies do not take a cut from your paycheque. At Liberty Staffing, we do not charge our applicants or assignment employees for using our services. You keep every nickel of your hard earned money.
If you have any further questions regarding our staffing services or staffing agencies in general, please contact one of our offices today. We would love to hear from you!