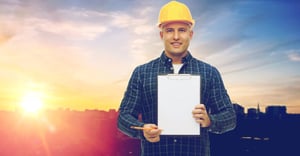 General labour is a role that some employers and job seekers overlook. Almost every employer has a need for at least one person to perform general labour, and almost anyone can become skilled as a General Labourer.
In short, it's one of those roles that's pretty essential to keeping any business running. There's almost always demand for talented people to fill these roles.
Looking for a job? Let Liberty Staffing connect you to the jobs you want. Apply today!
If you're contemplating a general labour job, you may be wondering if you're cut out for it. What kinds of skills will employers want to see? These five are essential for anyone hoping to become a General Labourer.
1. Time Management Skills are a Must
General Labourers often have many different tasks to handle, which can require a wide variety of skills. Some of them will be relatively easy to complete, while others may be more difficult. Some will be short, and others will be time-intensive.
Given the wide scope of general labour and the variety of tasks, it's important for any General Labourer to have great time management skills. Many General Labourers are also given minimal supervision, which means they have to be self-starters, and able to stay motivated while working independently.
Good time management skills will help you move through your to-do list with efficiency, being more productive. Time management will also help you stay on task, and feel more confident and capable. With good time management skills, you can accomplish almost anything.
2. Critical Thinking and Problem Solving Skills
Critical thinking and problem solving skills are key skills for anyone in a general labour role. Since you'll be working independently much of the time, you'll need to put your thinking cap on about how to resolve issues you encounter as you work to complete the various tasks you've been assigned.
General Labourers are usually great problem solvers, for that reason. They can think critically about tasks on their list and discover new solutions to complete them. Better productivity and efficiency are the result.
3. Communication Skills
Almost any job these days requires great communication skills. We have so many different ways of communicating. It's just as important to be skilled in face-to-face conversation as it is to be good at writing an email or an instant message.
General Labourers must be adept at several different kinds of communication. You'll likely need to communicate with your supervisors and co-workers in face-to-face situations, but you might have to send messages or emails to keep people in the loop on progress, issues, or other concerns. You could also be expected to offer updates or reports at the end of a shift. You may need to communicate to your coworkers what you accomplished during your shift, and what still remains to be done.
For that reason, great communication skills are a must for this role.
4. Technological Know-How
Communication isn't the only aspect of general labour that's become more technological over the last few years. Today's General Labourer should know their way around a computer and a smartphone, and not just so they can send an email to their supervisor.
Some tasks may require the use of a computer, while other tasks could have specialized equipment you must know how to operate.
5. Strength, Endurance, and Hand-Eye Coordination
General labour is often a role that involves plenty of physicality, so you'll want to be sure you're up to the task. Strength and endurance are often needed, as you may be doing some heavy lifting, or walking around the plant for hours.
Hand-eye coordination is often key as well. The good news is these physical attributes can always be improved, so you can develop them just like any other skill.
If you think you might have what it takes to be a General Labourer, get in touch with Liberty Staffing today! We have lots of great general labour roles available.