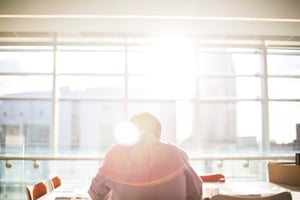 Are you bored in your current position? Or do you feel stressed and constantly overworked? Do you often find yourself thinking about taking on a different career path? Do you dread going into work each day? If you have felt any of these feelings, it's probably time for a career change.
Changing careers can be a scary thought. A staffing agency, like Liberty Staffing, can help.
We offer general labour, warehouse, and office roles in temporary, temporary to permanent, permanent opportunities. Our goal is to help you find the job of your dreams. We would like to provide you with some tips to help you make a successful career change.
1. Decide Your Field
Your first step in changing careers is to decide what field you'd like to get into. Take some time to think about things thoroughly. Don't rush into anything, and don't settle for what you have been good at in the past. Think about what excites you, and what your true passions are.
Many people are driven by money. After all, everyone has bills to pay. Although a steady job that pays well is great, really think about whether this new job will make you happy.
2. Research the Position
Once you've decided what field/position you'd like to get into, start researching the position. What qualifications are normally required to gain a job in this field? Do you need to go back to school to gain entry into this profession?
3. Reach Out to People
If you know someone in this industry, whether it's a family member or friend, reach out to them. Ask them what they like most about the position. Discuss how they first got into the role. What credentials did they have which helped them to gain a position in this field?
You may not know of someone in this field of interest. That's okay. That's where LinkedIn comes in handy. If you don't already have a LinkedIn account, you should create one. LinkedIn is a social media platform in which you can connect and network with like-minded professionals. LinkedIn is a great tool to connect with professionals in your career of interest.
4. Go Back to School
If your research has led you to the conclusion that you need to go back to school, then do so. Schooling can be expensive. Depending on what course and school you're looking to attend, you may be able to take night school, or courses part time, and still work.
Liberty Staffing has lots of great temporary, flexible shifts that can fit with your school schedule. Apply with us!
5. Volunteer/Gain an Entry Level Position
Lastly, but certainly not least, apply for entry level positions in your field of interest. Even if you haven't finished your schooling, look to volunteer, or potentially do a co-op program (if your school and the company allows) before you graduate. Having that experience will give you a leg up on your competition.
Ready to change careers? Get in touch with Liberty Staffing Services today. We connect great people with great jobs!