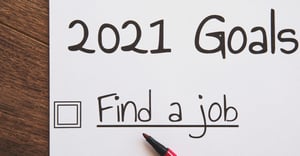 The year is winding down, and that means many people are starting to look forward to the next 12 months. After a rough year, many are also trying to be optimistic. To that end, many people are setting goals and making plans to follow through on them.
One of your goals might be to find a new job. Whether you're looking for employment after losing your job due to the pandemic, or you're just ready for a new career, you'll want to consider these five things during your job hunt.
1. Remote Interviews are the New Normal
Video interviews were becoming more popular before COVID-19 hit in early 2020, but the pandemic has cemented their usefulness. Some employers will switch back to in-person interviewing in 2021. Many more will stick with remote processes, especially for first-round interviews.
For that reason, you should brush up on your remote interview skills. Don't forget about the technology you're using as well. Having the right camera and set-up could make all the difference.
2. An Emphasis on Remote Work Skills
Many positions have shifted to remote roles. Some are likely to stay that way, especially as business leaders recognize the advantages of remote and flexible work.
Even if the position you're after cannot be done remotely, employers are likely to put more emphasis on remote work skills. These include outstanding communication, being a self-starter, and more.
Why the emphasis on these skills? Employers will be managing hybrid teams. You could be working with remote team members, even if you're on site, so communication is key. Some employers may choose to keep pared-back teams on site as well, so they'll want people who can be trusted to stay motivated and keep on task.
3. Think about the Job You Want
Anyone looking for a job next year will need to think about the role they actually want. You may feel tempted to take just about any role, especially if 2020 was bumpy.
There's likely to be a good deal of hiring as employers get "back on track" next year, though, so you could have plenty of choices. Give some serious thought to the kind of role you want to take on.
Selecting the right job is better for both you and your employer. It can improve your job satisfaction, which in turn improves your mental health. You'll be more productive and creative at work, which your employer will appreciate.
4. Research In-Demand Jobs
Of course, some industries will be doing lots of hiring. Others will do almost none at all. As much as you may want to strive for your "dream job," it's also a good idea to check out what roles are in demand.
You may be surprised to learn that some in-demand jobs actually line up well with your ideal role. You might not have thought of working in food packaging or a warehouse right off the top of your head, but these jobs could line up with your skills. They might also offer you the flexibility, perks, and opportunities you want in a career.
These types of roles are also likely to be more abundant, so you'll have a better chance of landing them. Keep your eyes and your mind open!
5. Work with Liberty Staffing
If you're thinking about a new job for 2021, then it might be time to connect with an expert team like Liberty Staffing Services. We can help you discover great new roles, as well as connect you with local employers that are hiring.
Start 2021 Right
If you're ready to ring in the new year with a new job, then get in touch with Liberty Staffing! Our team is here and ready to help you discover the perfect role. There's no reason to wait to start achieving your 2021 goals. Connect with us today!