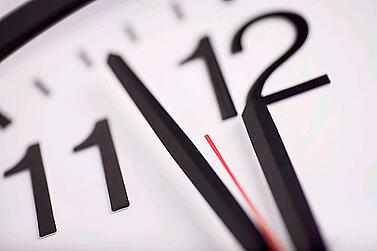 It can be difficult to balance school and work, especially if you are just starting school or adding a new job to the equation. Add in sports and/or other extra-curricular activities, and you will have a lot on your plate. The question is, how can you effectively manage school and work?
Many students register with Liberty Staffing and work temporary jobs. Temp jobs are perfect for students because they offer great flexibility, and help you earn some extra cash.
You can succeed in both school and your job; all you need to do is find that perfect balance.
If you are a current assignment employee of Liberty Staffing Services, and you are attending school, we would like to provide you with some tips to help balance your school and work life. Liberty Staffing wishes the best for all of our assignment employees. We want you to succeed in every aspect of your life. Here are five tips to help balance your school and work life.
1. Manage Your Time Effectively
It's all about time management. Try and keep on top of school assignments, homework, and readings. If you take the bus to school or work, use the commuting time to do homework. Try and use your time as effectively as you can.
2. Create a Schedule
Create a schedule for yourself. Add important school deadlines, as well as your work shifts, to your schedule. You can create a schedule with a smart phone, computer, or a hand-written agenda. Having a schedule is a great way for you to visualize what tasks need to be completed. Schedules will help keep school and work organized, but don't forget to schedule some down time!
3. Be Aware of Your Busiest School Weeks and Prepare in Advance
Exams can be a stressful time for students. Liberty Staffing understands that you may need some time off from work to study for school. Please notify Liberty Staffing of your exam schedule in advance, and we will work with your school schedule.
If you are unable to attend work, please contact Liberty Staffing Services in advance of your scheduled shift.
4. Set Priorities and Deadlines for Yourself
Sure, every school assignment has a deadline, but you may need to prioritize assignments around your work schedule. For example, you may need to complete school tasks in advance of the date they are due because you may be scheduled to work. However, Liberty Staffing will work with your school schedule.
5. Know Your Limits
If you are a full time student, research suggests that you should be working a maximum of 10 to 15 hours a week. Part time students may work more than 15 hours a week (depending on the student and program). Know your limits and keep Liberty Staffing in the loop. The last thing that we want is for you to "burn out".
Liberty Staffing Services wishes you a successful school year, and we appreciate all of your hard work at job assignments. Please contact Liberty Staffing if your availability changes, and let us know how you are doing. We would love to hear from you!