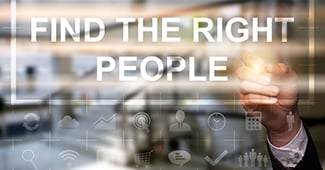 Summer is coming to a close, and many businesses are still struggling to fill open positions. It's time to start gearing up for seasonal work in many companies, which may leave you feeling the stress of understaffing.
Working with a staffing agency can improve your staffing outlook and reduce your stress levels. If you're ready to stop stressing about finding great candidates, reach out to Liberty Staffing today. We help Southern Ontario's businesses succeed!
How can a staffing agency help you this fall?
A Staffing Agency Can Get You Through an Understaffing Crisis
If you're dealing with an understaffing problem, you're not alone. An ongoing labour shortage has been affecting businesses across countless industries.
When you're understaffed, your employees experience higher stress because they take on more responsibilities. You end up paying out far more overtime than usual to ensure that deadlines are met and the workflow continues to run smoothly.
A staffing agency can help you get your workforce levels back to where they should be! This can be done through a variety of strategies, including the hiring of temporary workers.
Staffing Agencies Take the Stress Out of Payroll Management
Payroll management can be a time-consuming task for managers who have plenty of other work to do. Instead of dealing with the headaches of payroll, health and safety training, and other legislative employer responsibilities, let your dedicated staffing agency take care of all of that!
A Staffing Agency Can Move Candidates Through the Hiring Process Faster
Staffing agencies know how to get people through the hiring process–and fast! They know how to craft a great job description and where to post it. A staffing agency's network of potential candidates in the community runs deep, which means there are often plenty of job seekers ready to step into open roles.
Because staffing agencies do this all the time, they are experts in screening potential team members quickly and efficiently.
Businesses Save Money by Working with a Staffing Agency
There are several ways that a staffing agency can help protect your bottom line. First, they eliminate the need for you to hire a dedicated HR professional. Instead of needing to provide a full annual salary to someone who manages hiring, onboarding, training, and payroll, you can contract with a staffing agency to do the same tasks.
Next, they eliminate your over-dependence on overtime pay by preventing you from having too many open positions.
Finally, building a relationship with a great staffing agency means you don't have to depend on expensive recruiters or countless memberships to job application sites.
Your Worker Retention Will Improve
Temporary workers often become excellent full time workers!
While most staffing agencies don't hire temporary workers exclusively, they do know how to utilize temporary workers to get through seasons of high employment needs.
When you hire temporary workers, you have the opportunity to get to know your new team and make sure they are a good fit. The ones who perform well and fit your company culture can go on to become full time staff members, and the others can finish out their employment at the end of their contract.
There is also the fact that your existing employees are going to be happier and more satisfied at work if they aren't feeling overworked because of understaffing. Don't lose your existing team because you can't fill a position. Instead, help your current employees feel valued–and make them want to stick around!
Staffing Agencies are Especially Great for Seasonal Worker Management
There are so many industries that need extra seasonal workers throughout the year. Manufacturing businesses need to increase production in anticipation of the holidays. Warehouses need to hire extra workers in time to get shipments out to retailers for holiday shopping as well. Retail stores need additional staff. There are just so many companies that need to hire for the fall.
Today, seasonal workers have a lot of opportunities, and they can be pretty picky with where they work. If you're not appealing to these important contributors to the workforce, you may miss out on finding enough staff to get you through the upcoming busy season.
That's where a staffing agency can step in. When people want temporary work, they often seek out a staffing agency's help instead of applying to company after company.
That's one of the best reasons to go to a staffing agency to find your new team members. They're already connected with people looking for temporary work during these times.
When You Need Staffing Support, Liberty Staffing is Ready to Help
Every day, we help businesses in Southern Ontario solve their staffing needs.
If you need additional workers to come on board this fall, we're here to help you find them! Reach out to Liberty Staffing today to find out how!