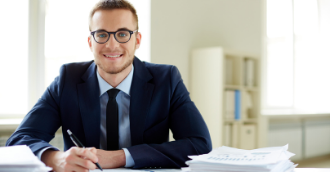 Hiring temporary employees is a great solution to many hiring problems that employers are facing today. As a premier staffing company, we make connections between great workers and great employers.

Contact Liberty Staffing today to start the process of hiring temporary employees to strengthen your workforce and increase productivity.

1. Hiring Temporary Workers Helps You Find the Best Long Term Workers

Temporary staffing options provide you with a great chance to "try out" workers and make sure they are a good fit for your company. Temporary contracts allow you and the worker to be on the same page about what comes next, whether that is strictly a temporary placement or the opportunity for a permanent position.
2. Temporary Workers Increase Your Hiring Flexibility
Employers don't always know the ins and outs of how every project is going to work out. If you have ever been responsible for launching a new project at work, you know that there can be a lot of uncertainties. For example, you may not know how much labor will be required, how many workers you will need, or how many workforce hours you will need to complete the job.

Hiring temporary staff allows you to hire people as needed for as long as the project lasts. You won't have to scale back down if the project ends and you can't keep everyone on the payroll. As contracts end, your workers will either transition to permanent work with you or move onto other employment opportunities.
3. Fluctuating Staffing Needs Are Simplified
Staffing needs fluctuate over time, regardless of the industry you're in. When you find yourself dealing with a worker shortage, temporary staffing is a great way to fill positions quickly and efficiently.

Productivity is best when your workforce is fully optimized, and when every position is fully staffed. Temporary hiring ensures that you will spend more time with a fully staffed workforce.
4. Temporary Workers Bring Specialized Skills to the Workplace
If you have been encountering a frustrating skills gap among your current workforce, temporary workers are an amazing resource. Temporary workers often bring specialized skills that you need right away, which means you'll spend less time (and money!) training your existing staff.
5. Reduce Your Overtime Costs
This one is related to the issue of managing your workforce hours and major projects. If you are paying out a lot of overtime to the employees you already have, there are a couple of issues that may arise. First, this can be an incredibly expensive way of doing business. But second, you may be creating the opportunity for your workers to experience job burnout.
Burnout is a feeling of stress from feeling overworked or overwhelmed in the workplace.
Hiring temporary staff allows you to cut costs. You can hire temporary workers only for the time you need them, and end up paying the base pay for labour rather than overtime to your previously hired workers. Plus, you'll be preventing feelings of being overworked, which can prevent high turnover of staff.
6. Temporary Workers Are Often Available to Start Immediately
If you have ever conducted a traditional candidate search, you probably know that it can be tricky to line up end dates and start dates with new employees.

Temporary workers are looking for work now, rather than later. They typically don't need to wait to give multiple weeks' notice to an existing employer. That means that temp workers, especially those who are signed up with a staffing agency, are available to start work immediately.

Getting temporary workers onto your payroll means you can fill empty positions quickly.

,
Looking for Great Temporary Workers? Liberty Staffing is Here to Help!
We help employers find great workers in countless industries. Whether you are looking for general labourers, manufacturing staff, office and clerical workers, or numerous other positions, we have countless temporary workers who are ready to join your workplace now.
Contact Liberty Staffing today to find the best temporary workers for your workplace!