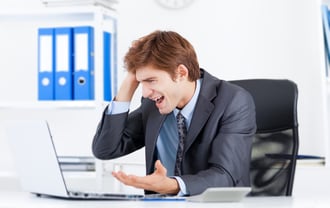 Everyone makes mistakes, but hiring errors are preventable and should be avoided at all costs. Whether you are hiring part time or full time employees, there are always certain risks brought about by bringing on new team members. New hires can bring challenges and the potential for hiring mistakes.
You may believe that hiring is as simple as posting a job advertisement, reviewing resumes, interviewing candidates, and appointing someone to the position, but in actuality there are a lot of risks and factors to consider during the hiring process. It is no surprise that many business owners frequently make these hiring mistakes.
Liberty Staffing Services would like to provide you with a few of the most common hiring mistakes, and ways in which you can avoid making them.
1. Unsure of What You Want
When you're unsure of what you are looking for in a candidate, it can create a domino effect in your hiring process. If you are working with an outdated job description, or you haven't taken into consideration the responsibilities of the new position that you are looking to fill, chances are you'll end up hiring the wrong person for the position. To avoid this mistake, make sure that you know what is required for the new role, and hire accordingly.
2. Hiring Friends and Family
If you've heard the saying "Don't mix business with pleasure," keep this message in mind when you are considering onboarding a friend or family member. Hiring a friend or family member may seem like a good idea because you are hiring someone you know to be reliable and trustworthy, but favoritism may block your view of reality. Your friend or family member may not have the skills and experience necessary to perform the job successfully. And when you hire someone you know, you may skip a proper hiring process altogether. This is something that you want to avoid when considering candidates. Also remember that terminating a friend or family member can cause friction in the relationship.
3. Hiring Personality Instead of Skill
A candidate can blow you away during the interview process, especially if they have a charismatic, outgoing personality. But have you taken into account their skills and training? A candidate may have the perfect personality for the position, and they may fit your company's culture, but that doesn't mean that they have all the necessary skills and qualifications needed to perform the job effectively. Make sure to consider all qualities of a candidate before you bring them on board.
4. Ignoring Instincts
Instincts are vital during the hiring process. If a candidates' response during the interview doesn't align with the company's core values or sit well with you, this should be a clear indication that you should not hire the person.
Often, employers who have been looking to fill a position for weeks, even months, are desperate to find someone. Don't make the mistake of hiring an unqualified person for the job just because you need someone to start immediately. If your gut is telling you to not hire the candidate, chances are the person won't work out.
5. Not Looking into the Benefits of Using a Staffing Agency
If you have experienced any of the hiring mistakes listed above, perhaps it's time to look into partnering with a staffing agency. There are many benefits to partnering with a staffing firm. Liberty Staffing has a large database of local workers ready when you need them. Our staffing representatives will give you the personal attention and service you need to ensure you get the right people for the job quickly. There's no harm in checking out the beneficial services that we could provide your business.
Don't make these hiring mistakes. Contact Liberty Staffing Services today! We have ten office locations across southwestern Ontario to better serve you. We would love to discuss your hiring needs.