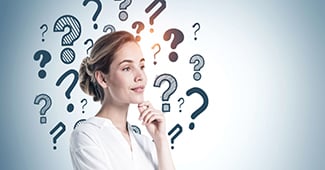 When it's time to hire new team members, it's so important to be able to get to know them quickly. A few well-planned questions can go a long way when it comes to gaining insight about your potential hires.
Liberty Staffing can help you find exceptional candidates for your open positions. Contact us today to find out how we can alleviate the stress of filling those open jobs!
When you sit down to talk with your potential new employees during the interview process, here are some great questions to ask.
What Makes You a Good Fit for This Position?
Nobody likes being asked a trick question. They make people uncomfortable, and they really don't tell you much about the person who tried to answer it.
Our advice is to ask straightforward, meaningful questions like this one: what makes you a good fit for this position?
From this question that most interviewees are probably expecting, you can learn several things. First, you can learn how they understand the job and how they can accomplish it. Second, you can learn how well they answer a question they likely knew was coming. How well do they explain the answer to a question that they had time to think about in advance?
What's the Riskiest Decision You've Ever Made at Work?
This question helps you learn about your candidate's workplace personality. What do they consider risky? What stories are they willing to share? Are they quick to explain a risk that involved failure, or do they only try to make themselves look as positive as possible?
Who Have You Met at Our Company?
If your candidate has already met several people at the company, ask them who they have met. They may or may not be great with names, but think about how much you learn if they can name the receptionist or someone they met in an earlier interview and tell you something about them.
This question for a potential hire reveals a lot about how attentive they are!
What Motivates You to Do Well at Work?
Some people are intrinsically motivated and others are extrinsically motivated. These two approaches are both valuable in the workplace! Sometimes, though, workplace culture will do better with intrinsically or extrinsically motivated individuals.
For example, if your workplace encourages a lot of independence and self-sufficiency, intrinsically motivated workers may do better. However, if you offer lots of incentives and "rewards" for great work, then you may be the perfect place for an extrinsically motivated team member.
What's a Challenge You Have Overcome, Either At Work or Outside of Work?
It can be very helpful to give people a chance to talk about something outside of work. While learning about people's previous workplace challenges can be insightful, learning about something they've faced outside of work can be just as important.
This is a wonderfully open-ended question with lots of room for follow-up discussion.
What Happened Last Time You Experienced a Conflict at Work?
Workplace conflict. It happens to pretty much everyone. This question serves two purposes: 1) It lets you learn about the candidate's conflict resolution skills. 2) It shows you if the person can't accept any blame.
Chances are, your job interviewee won't answer this question with a story about how they caused a bunch of conflict in their previous job. (Why would anyone want to share that, even if it were true?) But on the other hand, if you hear a ton of finger-pointing, that is a big red flag.
A great team member should be able to talk about workplace conflict with a lot of care, not just blame. If your candidate doesn't recognize that it's not the appropriate time to air all of their conflicts with someone from work, they might not be the team player you're looking for.
What Have You Seen at Our Company That Excites You?
The answer to this question can tell you a lot about what your potential new hire is enthusiastic about. What a great way to find out how the candidate sees you and your business. Is their understanding of your work accurate? Do they communicate their enthusiasm well?
Hiring Can Be Difficult - Liberty Staffing Can Help!
We know that it is challenging to find the right candidates to fill open positions. In addition to getting information about the job in front of the right people, you also have to facilitate the application and interview process, followed by onboarding.
Liberty Staffing has been helping businesses in Southern Ontario for over twenty years! We know how to find the qualified candidates that you're looking for.
Whether you're looking for full time or part time staff, temporary or permanent hires, Liberty Staffing can help! Contact us today to find out more and get started.