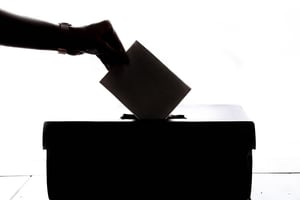 Today (Monday October 21, 2019) is the Federal Elections. This is where you get to vote for your favourite political party, to decide our next Prime Minister of Canada.
Liberty Staffing Services is an independent staffing agency with multiple branch locations across Ontario. If you're working through Liberty Staffing Services, we hope that you will take some time to vote today in the Federal Elections.
As your employer, we would like to provide you with some information regarding your right to vote in the Federal Elections. Read on.
Voting Rights
You have the right to vote in the Federal Elections if you are 18 years of age, and a Canadian citizen.
Employees are asked to vote outside of working hours. Most voting polls are open from 9 am to 9 pm. For example, if you're working 9 am to 5 pm today, you will have time to vote after your shift. If you are working from 1 pm to 9 pm, you can vote before your shift.
If you have any questions, please contact your nearest Liberty Staffing Services branch. We would be happy to help you.
We hope you have a great day at work today, and don't forget to vote!