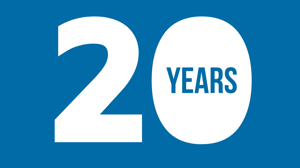 Liberty Staffing Services was first established in May 1999. This year, we are celebrating 20 years of business in the staffing industry!
When we first started out, Liberty Staffing had 1 branch location in Cambridge. Today, we have 10 branch locations in total throughout Ontario. We have grown so much over the years. Thank you to our clients who continue to support us, and thank you to all of our employees who have worked with us these past 20 years.
There is a duality to our business. Liberty Staffing provides staffing solutions to businesses, and helps job seekers find work.
Providing Flexible Staffing Solutions
Liberty Staffing Services is an award winning independent staffing agency. We offer flexible staffing solutions to businesses. Whether you are looking for temporary, temporary to permanent, or permanent staff for your business, we can help. We have thousands of qualified candidates in our database who are ready to work with you.
Hiring in-house is time consuming. You have to sift through hundreds of resumes, schedule and conduct interviews, hire and onboard the new employee, and get the new employee organized and on your payroll. If you have more than one position to fill, the recruitment process is even lengthier.
Let us take care of the recruitment process for you. With 20 years of experience, we will work with your requirements to find the perfect candidate for your open position. Partner with Liberty Staffing Services today.
Helping Job Seekers Find Work
Looking for work? Our agency offers general labour, warehouse, and office roles in temporary, temporary to permanent, and permanent opportunities. Whether you are looking for a temporary job for some extra income, or a permanent career, we can help. Liberty Staffing is a free service to job seekers.
At Liberty Staffing, we take pride in the fact that we treat our employees with respect. You are not just a number with us. When you come in to apply with us, we take the time to get to know you so that we can match you with your ideal position. Our main goal is to ensure that we find you suitable employment, and that you are happy at your work assignment.
Whether you are looking for staff, or looking for work, contact us today to get started.
Thank you for your continued support of our business. Here's to many more years of success!
Liberty Staffing Services connects great people with great jobs.