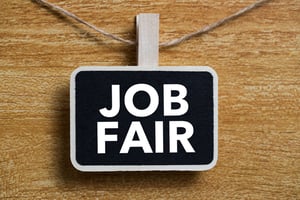 We are having a job fair in St. Catharines today! Join us. We're hiring for general labour, warehouse, industrial, and office positions in temporary, temporary to permanent, and permanent opportunities.
Liberty Staffing is an independent staffing agency with 10 branch locations across Ontario. As a staffing agency, we help people find work. We take the stress out of the job search. Instead of applying to job opportunity after job opportunity, and tailoring your resume to each different job opportunity, you can apply to multiple jobs at once by applying with us.
Come and see us! We could offer you a job on the spot.
When:
Thursday July 18, 2019
10 am - 3 pm
Where:
80 King Street, Suite 8
St. Catharines, Ontario
L2R 7G1
We'll be recruiting on the sidewalk outside of our office.
What to Bring:
- Photo ID
- Proof of your SIN
- An updated resume
Contact us at (905) 688-8484 if you have any questions. We hope to see you there!