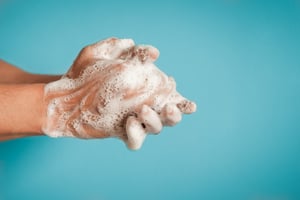 As you've probably heard on the news, the coronavirus disease (also known as COVID-19) is spreading globally. COVID-19 is a infectious disease caused by a new virus that has never been previously identified by health professionals. The infection was first reported in China. Infection is spread if you come in direct contact with an infected person when they cough, sneeze, or through saliva or discharge from the nose.
You may be wondering what you can do to protect yourself from this virus, especially at your place of employment. Liberty Staffing Services is an independent staffing agency with multiple branch locations across Ontario. We help job seekers find work.
At Liberty Staffing, the health and safety of our employees is our number one priority. If you are currently out on assignment with us, we would like to provide you with some helpful tips to help prevent germs in the workplace.
Wash Your Hands Often
Hand hygiene is very important, and is one of the most effective ways to prevent the spread of infections in any setting.
Be sure to wash your hands regularly throughout the workday. This includes: before handling or eating food, after using the restroom, after dealing with cash, after hand shaking, and after sneezing or wiping your nose.
Wash your hands thoroughly for 15 seconds. Soap and water is best to use.
Avoid Touching Your Face
Try not to touch your face, especially when you are touching things that are constantly touched by the public. Germs can easily enter your body through the eyes, nose, and mouth.
Cover Your Mouth When Coughing/Sneezing
Have a cough or sneeze? Make sure to cough/sneeze into the crook of your elbow. Do not cover your cough/sneeze with your hands. If you cough or sneeze in a tissue, immediately throw the tissue into a sealed garbage bag/bin.
If you have any further questions regarding prevention of germs in the workplace, contact your nearest Liberty Staffing branch location.