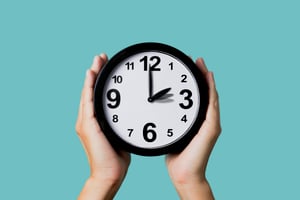 Are you looking for work in Ontario, Canada? Liberty Staffing is hiring! Our client companies are gearing up for the spring and summer seasons, which means that we have lots of full time positions opening up and becoming available.
Daylight saving time begins this weekend (on Sunday March 8, 2020 at 3 am). Now is the perfect time to find a job with us! If you're going to be graduating school soon, or if you'll be off for summer break, come in and apply with our agency.
Here's some information about Liberty Staffing, and how we can help you find a great job.
About Liberty Staffing Services
Liberty Staffing is an independent staffing agency with multiple branch locations across Ontario. First established in 1999, we just celebrated 20 years in business.
We help job seekers find employment. At Liberty Staffing Services, we take the time to get to know you and your requirements so that we can match you with the perfect job. We connect great people with great jobs!
Jobs We Offer
We offer general labour, warehouse, industrial, and office jobs in temporary, temporary to permanent, and permanent opportunities. Whether you're looking for work in Brampton, Cambridge, Guelph, Kitchener, London, Mississauga, St. Catharines, Stratford, or Woodstock, Liberty Staffing can help.
How to Apply
Ready to start your new career with us? Your first step would be to come in and for an interview at a Liberty Staffing branch location nearest you. One of our recruiters would love to sit down with you and discuss your career options.
Contact Liberty Staffing today for more information.