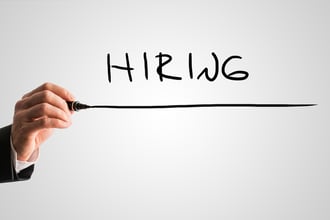 Hiring is a necessary component of business, but it can be time consuming as well as very costly for employers. Many companies are now realizing the benefits of outsourcing the hiring process to staffing firms not only to find better talent but also to save time and money.
Wondering what a staffing agency can do for you? Here are all of the steps of the hiring process that a staffing firm will take off of your plate.
Job Description
The first step to finding qualified and skilled talent is developing a job description that accurately portrays the open position as well as the ideal candidate and the necessary skills and experience for the job. If your job description is inaccurate, it will fail to bring in qualified candidates.
A staffing firm will start the hiring process by getting to know your company, your culture, your needs, and your open positions. Its recruiters will then develop an ideal candidate profile and job description to get started.
Recruitment
As their names imply, recruiters, well, recruit. They scour online job boards, social media networks, and their own professional networks and candidate pools to recruit the very best candidates that match your job description. They'll seek out both active and passive candidates and they'll think outside the box in order to find high-value candidates for you. Recruiting can be extremely time consuming, particularly when it comes to recruiting passive candidates. A staffing agency can take care of this tedious activity for you to save you time.
Advertising
Staffing firms also take on the costs of advertising your job postings on the most appropriate and relevant channels. You won't have to worry about this expense when you outsource.
Reviewing Resumes
Once applications start coming in, your staffing agency will take care of reviewing the dozens—if not hundreds—of resumes and cover letters that they receive. They will sift through these applications meticulously to find the candidates with the work histories and skills that most closely match the job description.
Interviewing
Once the resume reviewing process is complete, staffing firms are left with a short list of candidates to interview. Many agencies will start by performing phone interviews with these candidates to get a better understanding of job and salary expectations and to ensure that they fully understand the job and are still interested in the position.
Once inappropriate candidates have been weeded out, the rest of the approved candidates are then brought in for face-to-face interviews. Staffing firms have expert interviewers on staff who know interviewing best practices, regulations, and guidelines, as well as the most appropriate and insightful questions to ask.
They'll gain a deeper understanding of their candidates' abilities and fit for the job through these expert interviews. When they've narrowed down the list to a few names, they'll then send these candidates' applications your way for further interviews with your staff or for final approval.
After the Hiring Process
Once a candidate has been chosen for your open position, the staffing agency's role doesn't end there. If required, a recruiter will then negotiate salary and other work arrangements as needed by the candidate. The staffing firm will then help you onboard and train your new employee to ensure that they are fully informed on their role and responsibilities, that they understand how your company works, and that they become familiar with your unique systems, processes, and procedures before their first day. The staffing agency will also take care of the onboarding and training paperwork, so you don't have to.
Finally, if you've engaged a staffing agency to handle your hiring process for temporary workers, then the agency will also take full control and responsibility for the administrative work associated with HR, payroll, and compliance during the placement.
When you work with a staffing firm, you'll get more than you bargained for.
Let Liberty Staffing take care of your hiring process. Contact us today.