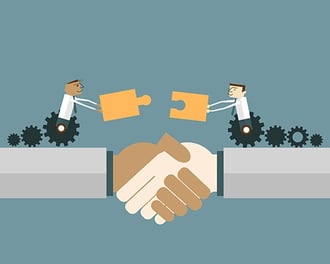 Liberty Staffing Services staffs office, warehouse, and industrial businesses in temporary, temporary to permanent, and permanent opportunities.
Are you registered with our staffing agency and looking to apply to one of our job postings? If you are, that's great to hear!
Some of the job opportunities that we offer require references. Liberty Staffing Services wishes all of our applicants the best of luck when applying to jobs.
We would like to offer you some tips on securing references to increase your chances of landing the job.
1. Think about Past Work Relationships
Who would be your ideal reference? Think about your past work relationships. Is there a particular person who sticks out during your years of work experience? Think of someone who knows you well, is familiar with your work ethic, and can describe your best qualities to a potential employer.
2. Ask For Permission
Once you have decided who will be your reference, you must get in touch with the individual and ask permission to use their name and contact information. Ask for permission well in advance of applying or interviewing for a job. By asking permission in advance of applying/interviewing for a job, your reference will have time to prep for when they are contacted.
3. Gather the Full Name, Correct Contact Information, and Availability of Your Reference
It is essential to gather the first and last name of your reference, as well as the correct contact information, and when they can be reached. Ask your reference if they would prefer to be reached by phone or email. Having this information will ensure that your potential employer will reach your reference.
4. Think about the Job That You Are Applying For
Like resumes, you wouldn't apply to multiple jobs with the same reference. Every job is different. Therefore, your references should be catered to the specific job that you are applying for. Think about your work history and compare these experiences to the job that you are currently applying for. Are these jobs similar in responsibilities and tasks? If they are, it would be a good idea to contact someone from this past job to be your reference.
5. Provide At Least Two References
The job description and requirements should specify how many references you will need. Please read the document carefully before you apply for the employment opportunity. Most jobs require two references.
We wish all of our applicants the best of luck. Liberty Staffing Services connects great people with great jobs.