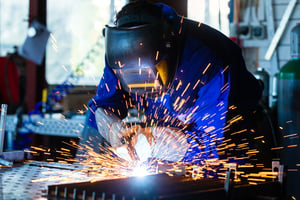 Are you looking for work in Guelph, Ontario? Liberty Staffing offers general labour, warehouse, industrial, and office jobs in temporary and permanent opportunities.
It can take weeks, even months, to find work on your own. Sending resume after resume is time consuming, and it can be frustrating when you don't receive the response you were looking for (and sometimes you may not receive a response at all). Why try to obtain work on your own when recruiting and human resources professionals at Liberty Staffing Services can do it for you?
Whether you are looking for part time or full time work, Liberty Staffing can help. We take the time to get to know you, and your requirements regarding employment. Our main goal is to find the perfect job for you.
We're Hiring!
Liberty Staffing is currently recruiting for the following general labour/industrial job opportunities:
- Sanders | Tuesday - Saturday | 4 AM - Noon | $15/Hour
- Packagers | Afternoon Shift | $14.25/Hour
- Bakery Production Workers | Midnight Shift | $15.31/Hour
- Welders | Day and Afternoon Shifts | $23/Hour
- CNC Operators | Day Shift | $18-$24/Hour (Depending on Experience)
- Food Processors | Day Shift | $15/Hour
If you're interested in applying to any of these positions, come in to our office to register! Bring in photo identification, proof of your Social Insurance Number, and an updated resume (if possible).
Liberty Staffing is Located at:
214 Speedvale Avenue West, Unit 4
Guelph, Ontario
Are you already registered with us? That's great! There are many great reasons to register with our agency. If you're registered with Liberty Staffing and you would like to apply to one of these great opportunities, simply call our office. Our phone number is (519) 823-9697.
Looking for office work? Our Guelph branch has a new division specifically devoted to office placements. Contact us today for more information.