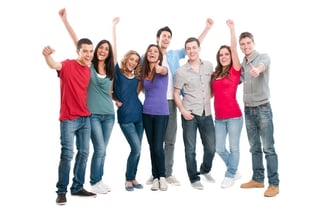 So you're looking for work. There are many things that you can do in order to increase your chances of gaining employment. You can apply to multiple job opportunities online, attend job fairs, create a LinkedIn account, and network between family and friends. However, your best bet would probably be to register with a staffing agency, like Liberty Staffing. Here's why you should apply with us.
1. Jobs in Your Field
Liberty Staffing Services offers general labour, warehouse, industrial, and office positions. We have temporary, temporary to permanent, and permanent opportunities. At Liberty Staffing, we take the time to get to know our assignment employees, to make sure that we find the right fit for you. We will work with your schedule, requirements, and other needs to ensure that we place you out at the right position.
2. Broaden Your Job Search
By applying to an agency, you'll instantly broaden your job search. Staffing agencies have access to hidden markets and job opportunities, which will bring you one step closer to gaining a new job. All that you have to do is register with a staffing agency, like Liberty Staffing, and jobs will come to you!
3. Weekly Pay
We pay our assignment employees on a weekly basis (Fridays). You'll receive your hard earned money every week, which can be paid out by direct deposit or cheque.
4. No Binding Contract
You are welcome to apply to other agencies while you work with us. Liberty Staffing does not have a binding contract. We want you to find employment as quickly as possible, so it's in your best interest to apply to multiple agencies, to increase your chances to landing a job.
5. Referral Program
Did you know that we offer a referral program? Refer a friend to us and you could be eligible to receive $100! To be eligible for this promotion, you must be already registered with Liberty Staffing. Your referred friend must work a minimum of 200 hours. Once the referred individual hits 200 hours, you will receive a $100 bonus. You can refer a friend or family member (who's legally able to work in Ontario, Canada).
Ready to apply with us? If so, contact us today for further registration information. We would love to hear from you! Liberty Staffing connects great people with great jobs.