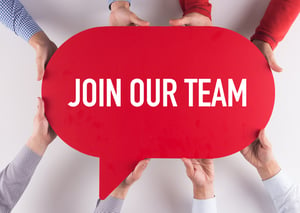 Are you looking for work in the recruitment or sales field? We're growing! Liberty Staffing Services is hiring for various internal positions.
We are looking for hardworking, charismatic, and innovative members to join our team. Ideal candidates must be team players, and also work well independently.
At Liberty Staffing, we love team members who have creative input and bring lots of ideas to the table. As a company, we're not afraid to step out of the box, especially when it comes to our competitors.
If this sounds like you, we would love for you to apply to Liberty Staffing Services.
About Us
Liberty Staffing Services is an independent staffing agency first established in 1999. We have ten branch locations across Ontario. There is a duality to our business, in that we provide staffing solutions to businesses in the area, and provide work to job seekers. We fill temporary, temporary to permanent, and permanent roles in office, warehouse, and industrial sectors.
Jobs Available
Our company is expanding! We're looking for Office Recruitment Specialists for a number of our branches. This is a newly created position for our already successful branches. These positions are specifically devoted to office placements.
Liberty Staffing is also hiring for Business Development Representatives in London and St. Catharines. These are sales roles, in which you will be selling staffing solutions to local businesses.
We also have a part time Registration Coordinator role at our Brampton branch. In this role, candidates will be the front end support in our office. Answering phone calls, greeting candidates that come into the office, and administering our registration package to job seekers are just a few of the duties that you'll be required to complete.
Join Our Team
Check out our available internal positions and apply here: www.libertystaffing.ca/careers
Need more information? Contact us today!
We can't wait to view your resume. Thank you to all who apply.