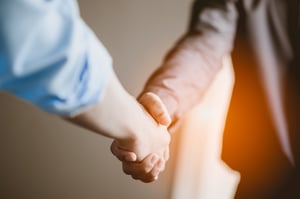 Are you looking for work in London, Ontario? Liberty Staffing Services is an independent staffing agency with multiple locations throughout Ontario. We help job seekers find work.
We offer general labour, warehouse, industrial, and office positions in temporary, temporary to permanent, and permanent opportunities. Our recruiters will work with your requirements in order to connect you with the job of your dreams.
Liberty Staffing is recruiting at the Job Fair Expo tomorrow! Join us. Lots of great employers in the area will be there, hiring for positions. This is a free event for job seekers.
When:
Wednesday August 28, 2019
10 am - 1 pm
Where:
YFC Youth Centre (Auditorium)
254 Adelaide Street South
London, ON N6E 1B3
What to Bring:
- Multiple copies of your updated resume
- Photo ID and SIN
Don't forget to dress professionally, and be ready to network. Also, keep these job fair etiquette tips in mind.
We hope to see you there! Liberty Staffing Services connects great people with great jobs.
Have questions? Contact us at (519) 453-9021 for more details.