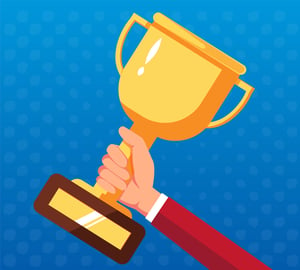 We have exciting news! We asked for your vote in the Mississauga News Readers' Choice Awards for 2018, and you delivered! Liberty Staffing has received platinum (second place) for the Best Employment Agency in Mississauga, Ontario!
Thank you to everyone who voted for us! This is the first year that we have won in our category.
Liberty Staffing Services first opened in Mississauga in 2015. We help job seekers find general labour, warehouse, industrial, or office work in the area. Liberty Staffing also offers temporary, temporary to permanent, and permanent staffing solutions to businesses in Mississauga.
Congratulations to our team members in Mississauga: Miriam, Ashwani, and Megan.
If you are looking for work in the GTA, come in for an interview. We take the time to get to know you and your requirements when it comes to employment.
Or, if you are in need of staff to fill your open positions, contact us for more information about our staffing services.
Liberty Staffing is located at:
1310 Dundas Street East, Suite 208
Mississauga, Ontario
Call (905) 949-5218. Liberty Staffing connects great people with great jobs!