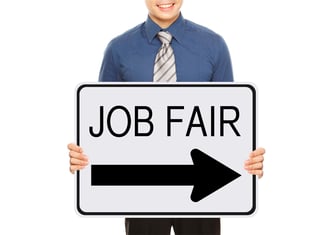 Liberty Staffing Services is holding a job fair in Ingersoll Ontario on Wednesday June 15th, 2016. We currently have a lot of great employment opportunities available, and we are hoping to meet with dedicated and hardworking candidates.
If you're looking for work in Ingersoll and the surrounding area, please come and see us at the job fair. All applicants are welcome to attend, including students looking for summer employment.
We will be recruiting for the following positions:
Food Processing
Sanitation
Assembly
Packaging
Forklift Operators

Quality Control
Pallet Builder
Day, afternoon, and night shifts are available.
These are long and short term positions, full time and part time.
Pay rates: $11.75 to $17.00 per hour
Permanent positions available for $15.00 to $16.00 per hour to start!
Job fair information:
Wednesday June 15th, 2016
9:00 am to 3:00 pm
Victoria Park Community Centre
355 Wellington Street (upstairs)
Ingersoll, ON
R.S.V.P. on our Facebook event page.
We hope to see you at the job fair! Call us for more details at 519-539-7961.