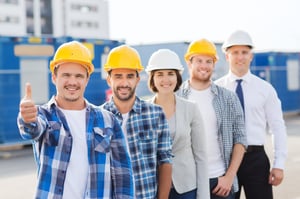 A common misconception about staffing agencies is that they only offer temporary positions to job seekers. And for this reason, people who are searching for work often overlook using a staffing agency to find employment.
While some staffing agencies do provide only temporary work to their applicants, Liberty Staffing Services is a temporary and permanent staffing agency. We provide temporary, temporary to permanent, and permanent job opportunities to people seeking employment in Ontario.
Whether you are looking for a temporary, temporary to permanent, or permanent position, Liberty Staffing will work with your needs and requirements. We have a wide range of opportunities available for everyone.
If you are looking for permanent, full time work, we encourage you to use our services. There are many benefits to using a staffing agency like Liberty Staffing Services to find employment. One main advantage is that we will work on your behalf to find you a great position that fits what you're looking for.
Many candidates, especially those looking for full time, permanent work, will search for employment on their own, and send their resume to hundreds of job opportunities online. While this method is proactive, there are no guarantees that you'll get a call back.
A staffing agency has job opportunities at-the-ready, waiting for the recruiter to find the right candidate to fill the position. So why not let a staffing agency do the leg work for you. Our staffing representatives have years of experience. Liberty Staffing Services will take the time to get to know you so that we can match you with the job of your dreams.
Liberty Staffing Services offers employment opportunities in office, warehouse, and industrial sectors throughout Ontario. If you are looking for a permanent career in one of these fields, we would be happy to help you.
Take the first step to charting your new career path by registering with Liberty Staffing Services today! The registration process is free and easy to complete. Start our application process online or visit an office location nearest you.