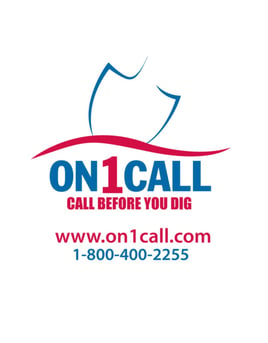 Liberty Staffing Services is recruiting on behalf of Ontario One Call. Ontario One Call is the legislated "Call Before You Dig" provider and Regulator for the Ontario Underground Infrastructure Notifications Systems, Act 2012.
Ontario One Call operates an inbound contact centre, which takes and processes requests from anyone digging near underground infrastructure and routes the requests to their members. The over 800 underground utility owners and operators, who are members of Ontario One Call, provide locates to protect their buried infrastructure. Ontario One Call's mandate is defined in Provincial Law and is governed by a representative Board of Directors consisting of both excavators and members.
We are hiring 15 Contact Centre Agents for Ontario One Call
Pay rate: $13.50 - $14.50 per hour (shift premiums offered).
Day, afternoon, and night shifts available.
Shift premiums are offered for afternoon and night shifts.
Responsibilities of the Contact Centre Agents:
Receive inbound calls from excavators and homeowners who plan to disturb the ground, asking pertinent and scripted questions
Input and process locate requests into a proprietary application
Make changes to or cancel locate requests as directed by the callers, gathering all the pertinent information when doing so
Review and process locate requests submitted through Ontario One Call's electronic ticket application
Handle emergency calls in a timely and efficient manner
Analyze maps to provide office clearances
Make outbound phone calls to obtain clarification on digging requests
Answer locate related requests, escalate calls when appropriate
Act as first level escalation point of contact
Manage a solutions email which is depository for various questions and matters from stakeholders
Provide training and assistance on the use of Ontario One Call's web services and other processes to stakeholders
Assist the Member Services Department with inputting data
Provide exceptional customer service while troubleshooting any escalated calls or emails
Qualifications:
Ability to read, speak, and write English fluently
Ability to read and interpret directions and instructions by phone or computer
Strong computer and keyboarding skills
If you are interested in applying for a Contact Centre Agent position, please email libertyguelph@gmail.com.
Or contact Liberty Staffing's Guelph office at 519-823-9697. We are open Monday to Friday from 8am to 5pm. We would love to hear from you!