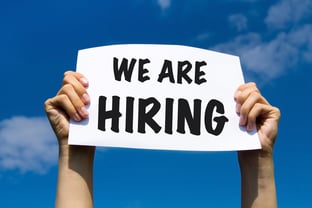 Are you looking for a recruiting, customer service, or manager role in Ontario? We are currently hiring for multiple internal roles at our company!
Liberty Staffing Services is an award-winning, independently owned staffing agency with multiple branch locations across Ontario. First established in 1999, we have been providing exceptional flexible staffing solutions to businesses, and assisting job seekers with obtaining employment, for over 20 years. Temporary, temporary to permanent, and permanent staffing is what we offer, to office, warehouse, and industrial companies throughout Ontario.
Here's some more information about the internal jobs that we currently have available.
We're Hiring
We're hiring for the following positions:
- Client Care Specialists in Cambridge, Guelph, Kitchener, London, and Stratford
- Regional Business Manager in Cambridge
Job Details
- Full time, permanent positions
- Monday to Friday from 7am to 4pm or 8am to 5pm
Perks of Working for Us
- Competitive salary with bonus incentives
- Health and dental benefits
- Supportive and positive coworkers
- Gaining a sense of accomplishment when you help a client fill their open position with a qualified candidate, and help a job seeker find meaningful employment
- Great potential for career growth within the company
Apply With Us Today!
Ready to apply to one of these great career opportunities? Apply to Liberty Staffing Services today! Check out our careers page where you'll find more information about the jobs, and where you can apply.