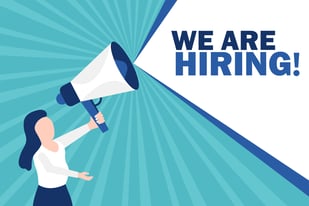 Do you find it rewarding helping people? Are you passionate about matching job seekers with meaningful employment? If this describes you, then an internal Recruitment Specialist role at Liberty Staffing would be perfect for you!
We are currently hiring for multiple Recruitment Specialist roles. We are looking for Recruitment Specialists at our Cambridge, London, and Stratford branch locations.
Liberty Staffing Services is an award-winning, independent staffing agency with multiple branch locations across Ontario. We help job seekers find work, and provide local businesses with exceptional flexible staffing solutions.
Here's more information about the roles.
Job Duties:
- Source applicants
- Screen, interview, and assess each candidate that registers with Liberty Staffing Services to match their skills with our clients' requirements
- Create and build strong relationships with clients and assignment employees
- Fulfill client orders with committed workers that are best-qualified for the particular positions
- Monitor and manage orders, while offering a high level of service and exceeding client expectations
- Collect and verify payroll timesheets
Qualifications:
- 2-3 years of relevant experience
- Experience in customer service
- Ability to multitask and problem solve
- Exhibit patience and work well in a team-oriented environment
- Have a good sense of time management and be flexible with assigned duties
Perks of Working With Us:
- Monday to Friday, 8am to 5pm schedule (no weekends)
- Competitive salary with bonus incentives
- Health and dental benefits
- Supportive and positive coworkers
- Gaining a sense of accomplishment when you help a job seeker find employment, and help a client fill their open position with a qualified candidate
- Great potential for career growth within the company
Apply Today!
If this sounds like the career opportunity to you, please email your resume to the appropriate contact.
Cambridge:
Lorna Faires (Senior Regional Manager)
lornaf@libertystaffing.ca
London:
Lisa Hutchinson (Senior Regional Manager)
lisah@libertystaffing.ca
Stratford:
Linsey Harmer (Regional Business Manager)
linseyh@libertystaffing.ca
Thank you to all who apply, however only selected candidates will be contacted.