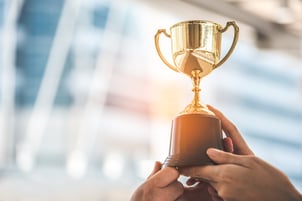 Liberty Staffing Services is an independent staffing agency with multiple branch locations across Ontario. Our London, Ontario office first opened in 2001. We offer general labour, warehouse, industrial, and office jobs in temporary, temporary to permanent, and permanent opportunities.
If you're looking for work in London or surrounding areas, apply with us today! Liberty Staffing's London office has just won Top Choice Employment Agency in the Top Choice Awards for 2022. Thank you for voting for us!
There's a few great reasons why we became the number one agency in the Top Choice Awards, and here's why you should apply with Liberty Staffing's London branch.
We Take the Time to Get to Know You
Liberty Staffing doesn't treat job seekers as mere numbers. When you apply with us, we take the time to get to know you, and what type of work you're looking for. Our main goal is to match you up with your dream job.
Whether you're looking for temporary work, or a permanent career, Liberty Staffing can help! We have recruiters with years of experience.
We're Offering a Great $150 New Year Hiring Bonus
If you register with us right now, you will be eligible to receive our $150 New Year Hiring Bonus. All that you have to do is work 150 hours with us. Once you hit 150 hours, you'll earn an extra $150. This is a $150 bonus on top of your regular pay. It's as simple as that!
Here's more information about our $150 New Year Hiring Bonus. This promotion is applicable at our London and Stratford branches only. You must work 150 hours by April 30, 2022 in order to be eligible for this promotion.
Apply With Us Today!
Ready to sign up with us? Apply with us today! Our physical office is currently closed due to COVID restrictions, but we are available by phone or email. If you've never registered with us before, please start our application online, and then contact us for a phone interview. We look forward to hearing from you!
Phone: (519) 453-9021
Email: libertystaffinglondon@gmail.com