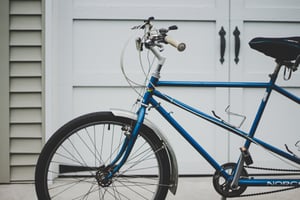 Today is Bike to Work Day! Celebrated across Canada, this annual event promotes bicycling as the main mode of transportation to work.
Liberty Staffing Services provides general labour, warehouse, and office work throughout Ontario. If you are an assignment employee of ours, there are many different ways that you could get to your work assignment promptly, at the scheduled time.
Have you considered biking to work? Here's why you should.
Biking to Work
Biking to work can make your commute more enjoyable. Consider bicycling to work today, or any day, if you are able to safely do so. If your workplace isn't far from your home, you have access to a working bicycle, and if the weather is not too cold or hot (particularly heat stress).
Make sure that your bicycle functions properly, remember to wear a helmet, and always adhere to traffic signals.
The Benefits
Bicycling to work is better for the environment than driving, or taking the bus or train. It's also a great way to stay fit and healthy, and save money. You can say goodbye to bus fares!
Not only that, but you won't have to worry about being late to work because of delayed transportation. You can most likely guarantee that you'll arrive to work on time each day, as long as you time your bike ride accordingly. Google Maps is a great tool to use to figure out how long it will take you to get to and from work safely.
Looking for work? Get in touch with Liberty Staffing Services today! Happy Bike to Work Day.