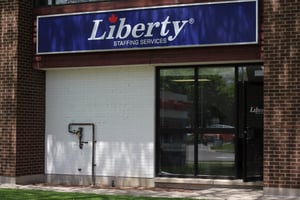 We asked for your votes in the Cambridge Times Readers' Choice Awards for 2019, and you delivered! Liberty Staffing Services has won diamond (first place) for Best Employment Agency in Cambridge, Ontario.
Thank you for voting for us! Congratulations to our team members in Cambridge: Karen, Cassidy, Gina, Josh, and Eric.
Are you looking for work in Cambridge, Ontario? Liberty Staffing can help! Here's why you should apply with us.
About Us
Liberty Staffing is an independent staffing agency with 9 branch locations across Ontario. Our Cambridge branch was our first office to open, back in 1999. We just celebrated 20 years of business!
We help job seekers find employment in the area. Liberty Staffing Services offers general labour, warehouse. and office jobs in temporary, temporary to permanent, and permanent opportunities.
Apply With Us Today
We are located at: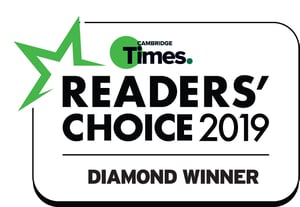 1425 Bishop Street North, Unit 17
Cambridge, Ontario
N1R 6J9
Come in anytime Monday to Friday between 8 am and 3 pm. Bring in photo ID, proof of your SIN, and an updated resume.
Contact us at (519) 624-2877 today to schedule an interview appointment.
Referral Program
Already registered with us? Did you know that we offer a $100 referral bonus program? Refer a friend or family member (legally able to work in Ontario, Canada) to us and you could gain $100 for your referral. Your referred friend/family member must work a minimum of 200 hours with us.
Liberty Staffing connects great people with great jobs!