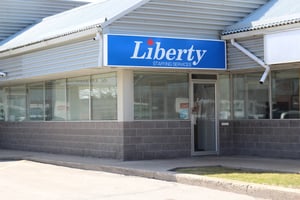 We asked for your votes, and you delivered! Liberty Staffing's Guelph office has recently won diamond (first place) in the Guelph Mercury Tribune Readers' Choice Awards. We won for best employment agency in Guelph. Thank you for voting for us!
Liberty Staffing Services is an independent staffing agency with 9 branch locations throughout Ontario. Our Guelph branch first opened in 2001. Last year, our office won second place in the Guelph Mercury Tribune Readers' Choice Awards.
Congratulations to our Guelph team members: Lorna, Nick, Janielle, Courtney, and Nava.
If you're looking for work, we hope that you will apply with Liberty Staffing.
Jobs We Offer
We offer general labour, warehouse, industrial, and office work in temporary, temporary to permanent, and permanent opportunities. Whether you're a student, looking for part time work, or you're looking for a full time career, Liberty Staffing can help.
Interview With Us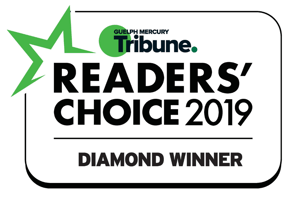 Looking for work in Guelph? Come in and apply with us today! Our award-winning recruiting experts would love to meet you. We'll sit down and have an interview with you.
Our Location
Liberty Staffing Services Inc. is located at:
214 Speedvale Avenue West, Unit 4
Guelph, Ontario
N1H 1C4
Already Registered? Refer a Friend
Already registered? That's great! Refer a friend or family member (legally able to work in Ontario, Canada) to register with our agency. If your friend works 200 hours with us, you will receive $100 for your referral.
Contact us at (519) 823-9697 if you have any questions. We hope to see you soon!
Liberty Staffing connects great people with great jobs.